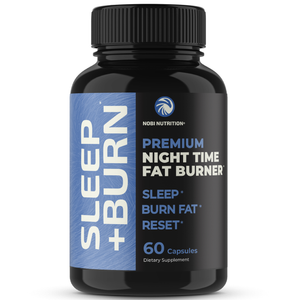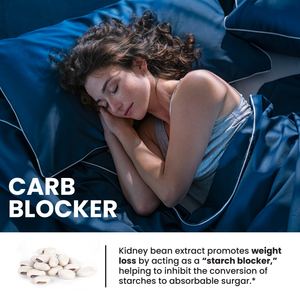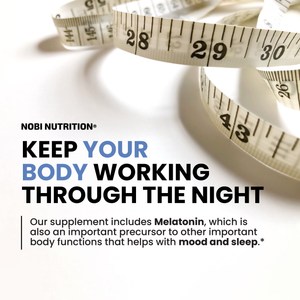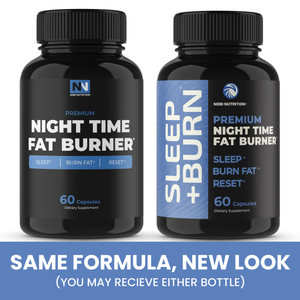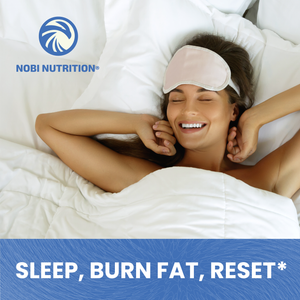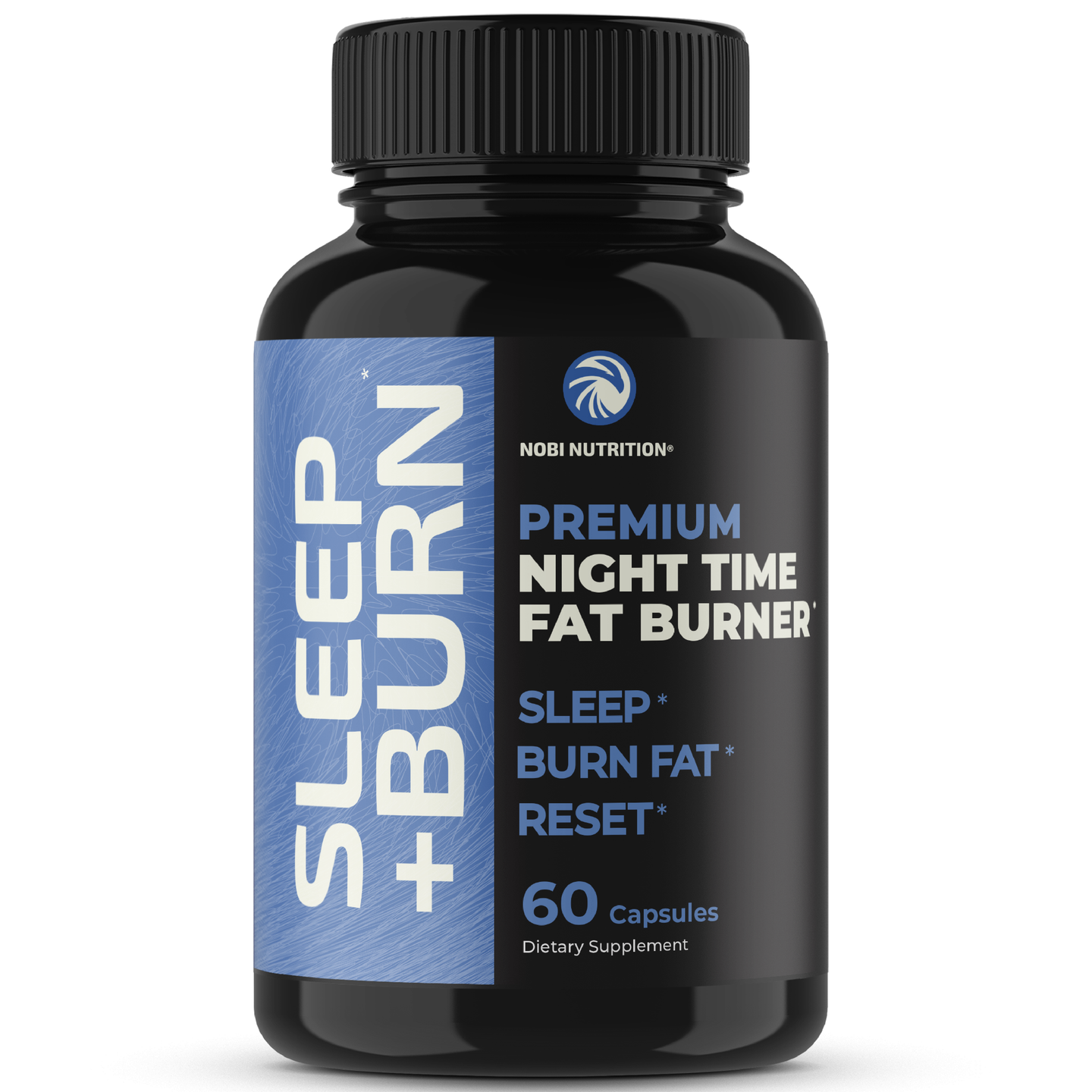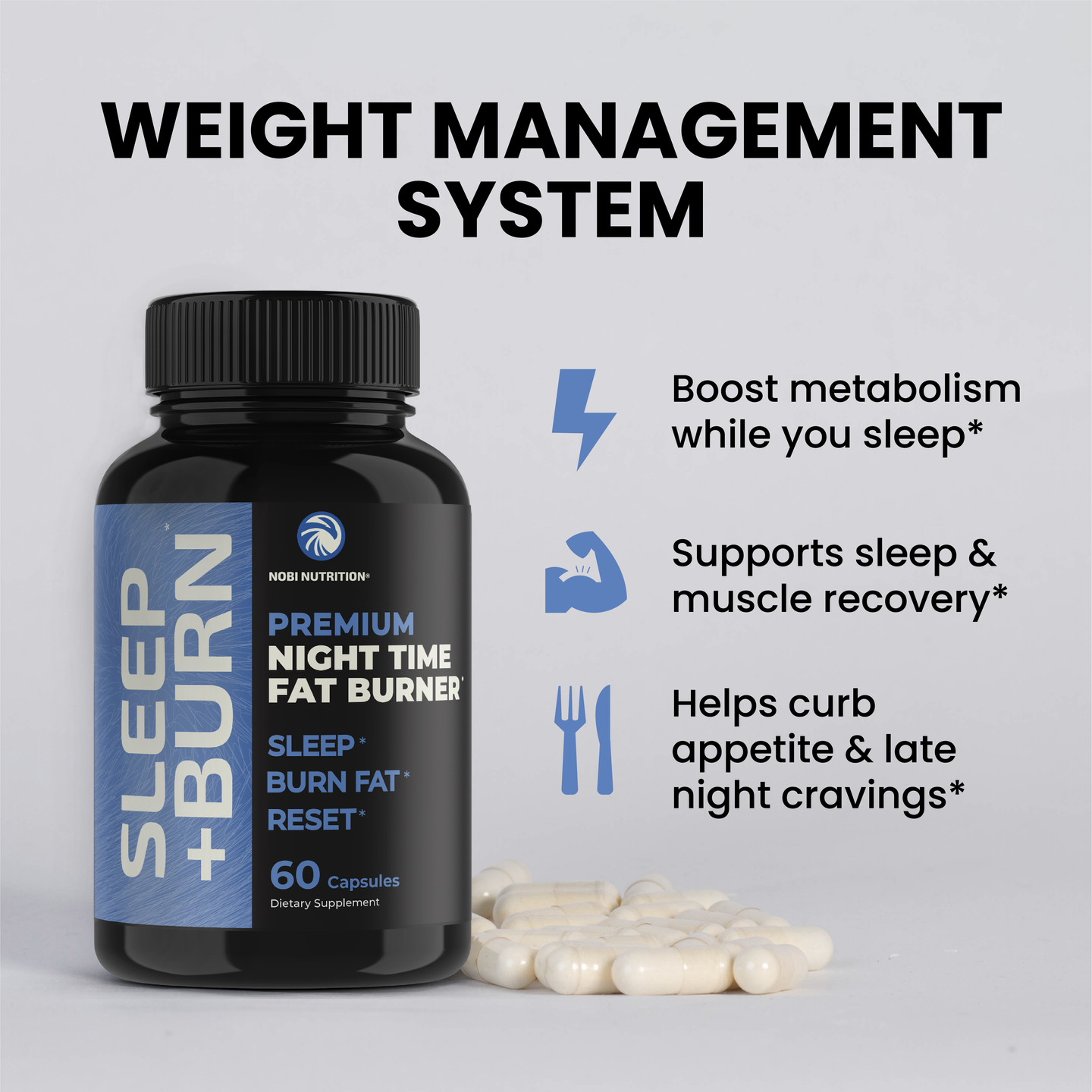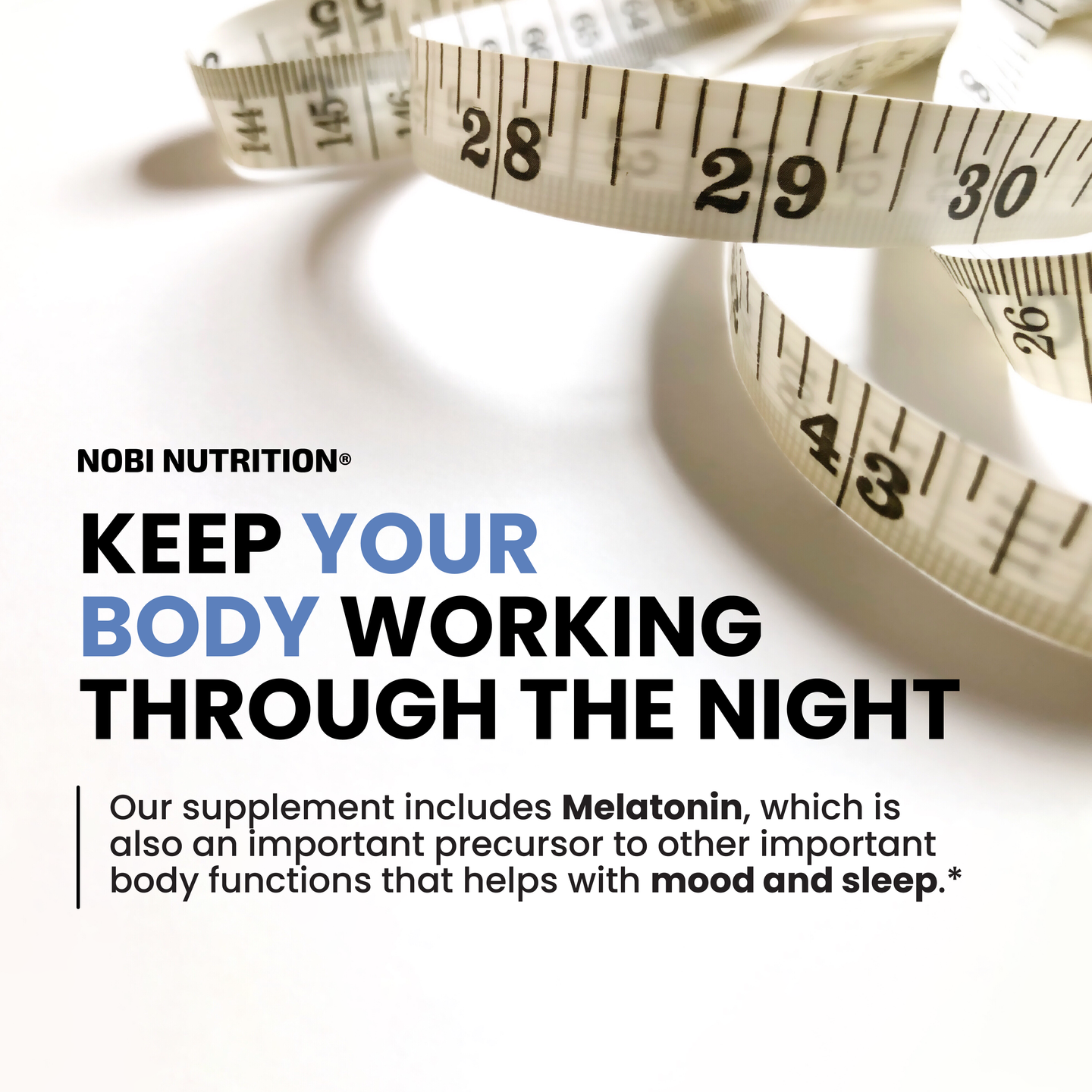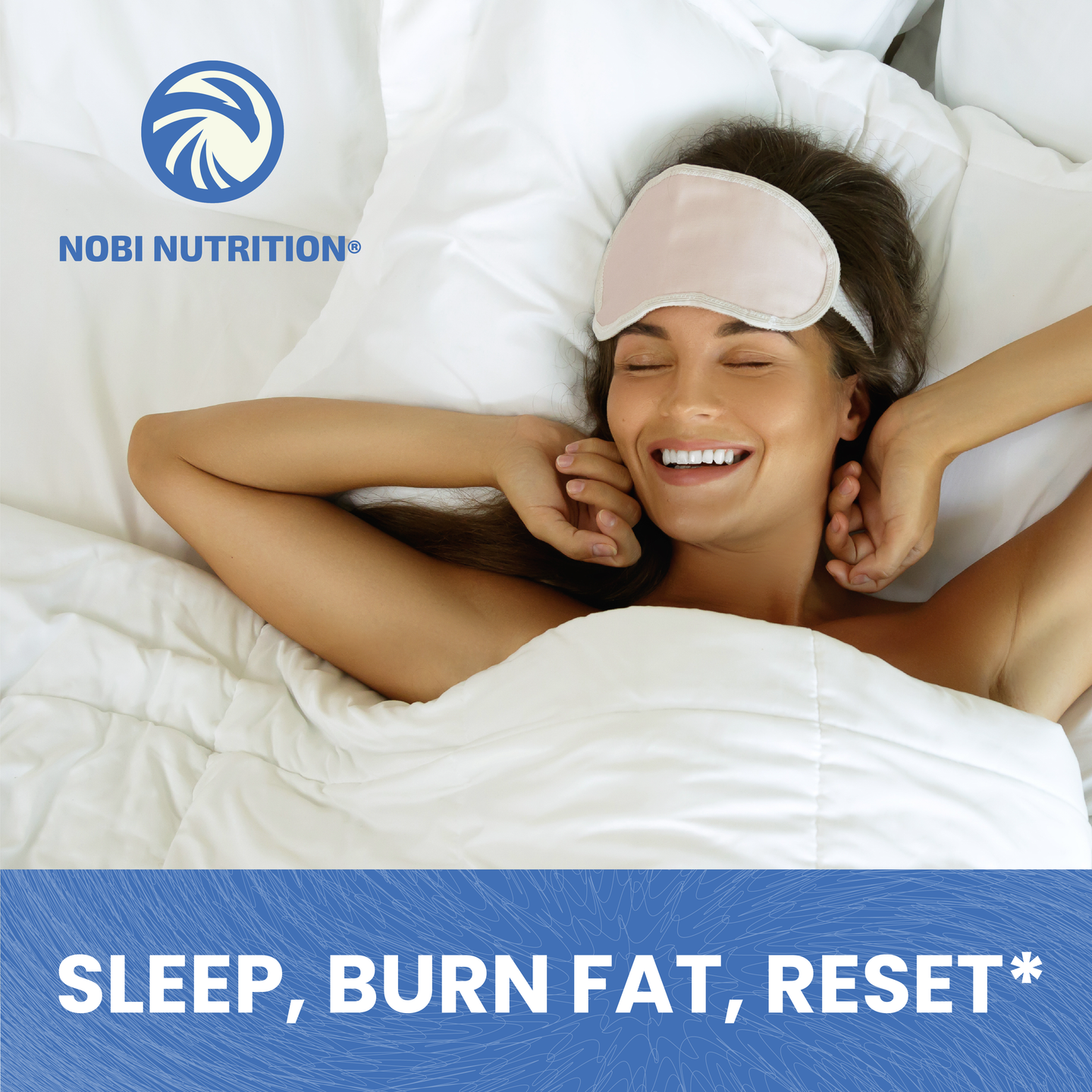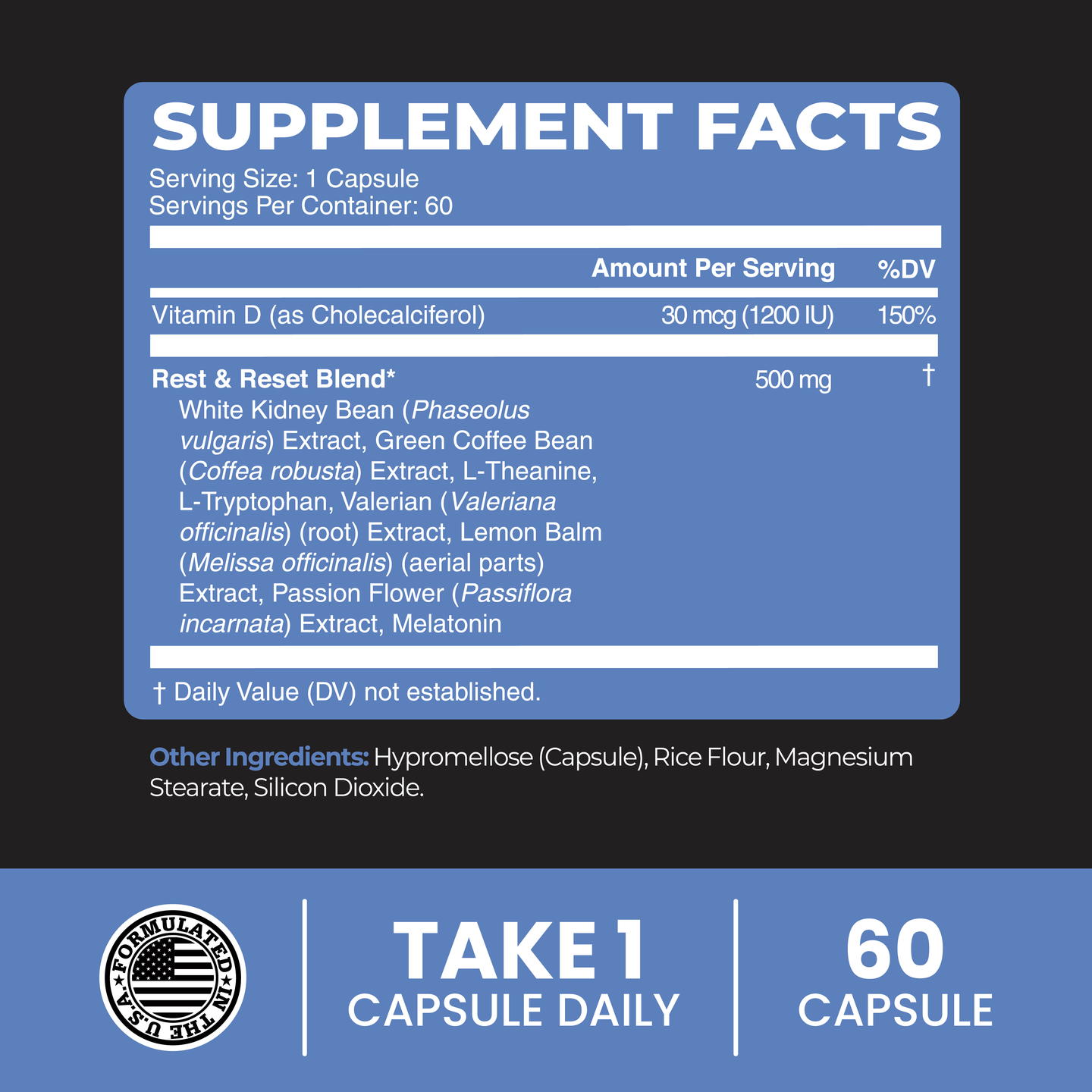 Night Time Fat Burner Capsules
NOBI NUTRITION'S NIGHT TIME FAT BURNER is a premium fat burner designed for both men and women to take as a dietary supplement at night in suppressing appetite and increasing a deeper night's sleep.*

AIDS IN A RESTFUL SLEEP WHILE BURNING FAT as our BHB formula helps to work together in promoting you with a more relaxed and deeper sleep without forming any habits.*

PREMIUM INGREDIENTS like the BHB formula specifically formulated for weight loss and appetite suppression so there's no cravings and you wake up feeling rested.*

NATURAL & 100% SATISFACTION where you have nothing to lose! NOBI NUTRITION is happy to give you a healthy option to aid in the weight loss journey without the addition of fillers or preservatives.

100% MONEY-BACK GUARANTEE - Best Night Time Fat Burner or your money back! What do you have to lose?
Take 1 capsule after your last meal of the day
Thermogenic fat burner †
Boosts metabolism as you rest †
Curbs late-night cravings †
Supports restful sleep and recovery †
First Class shipping is 4-6 days with a free 30-day money back guarantee.
WEIGHT MANAGEMENT
BURN FAT AS YOU REST
Wake up feeling refreshed and energetic with our Premium Night Time Fat Burner.
Boosts metabolism as you rest †
Curbs late-night cravings †
Supports restful sleep and recovery †
Customer Reviews
Haven't received order!
My order is still enroute according to tracking information!
No Thoughts
So far I haven't lost a pound. Still hoping for the best
Excellent for nap time and waking up completely alert.
This may work for some people, however it gave me bizarre dreams and kept me up all night.
This may be effective for some individuals, however it gave me wild dreams and caused me to toss and turn throughout the night.