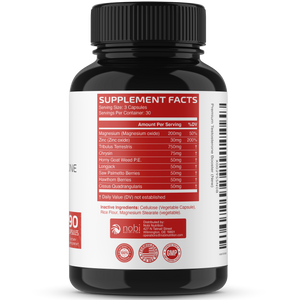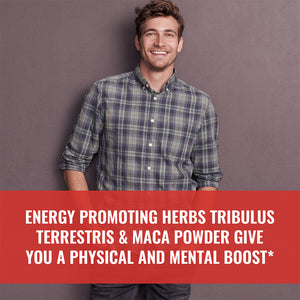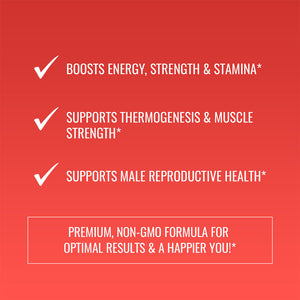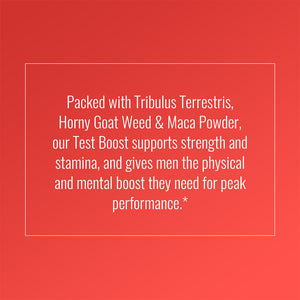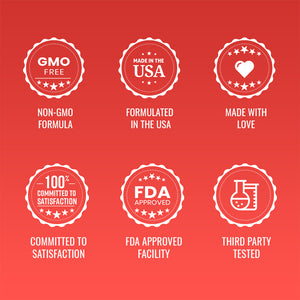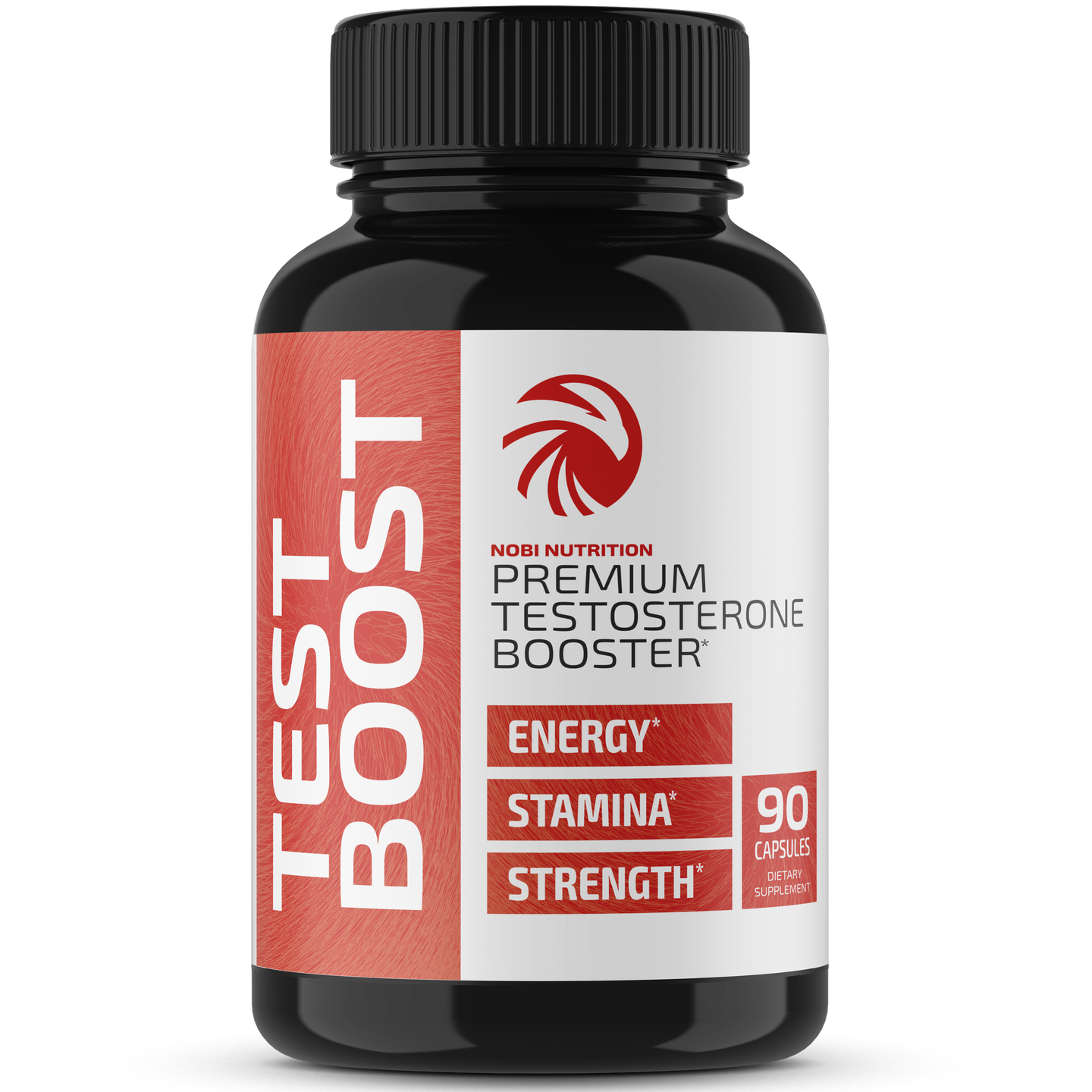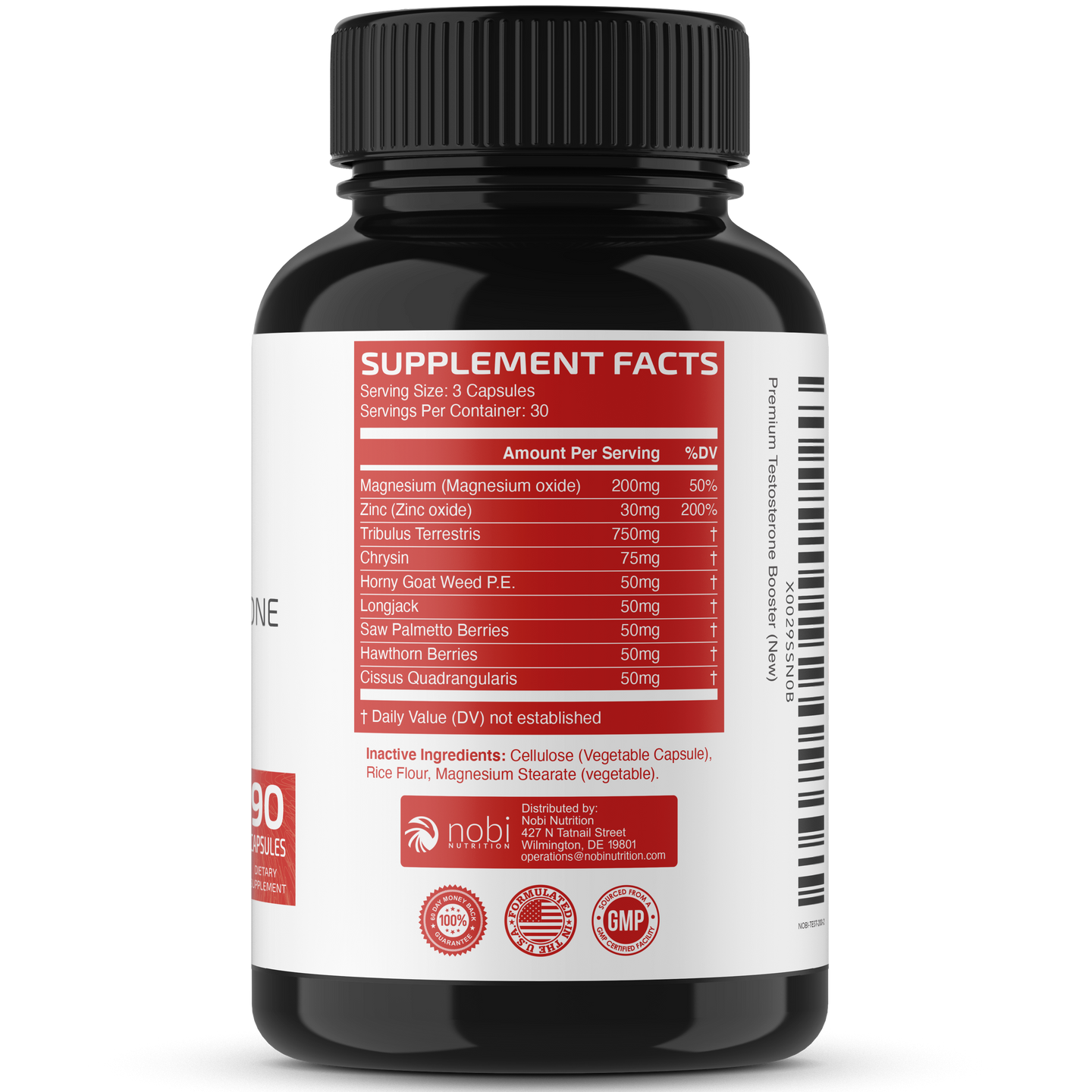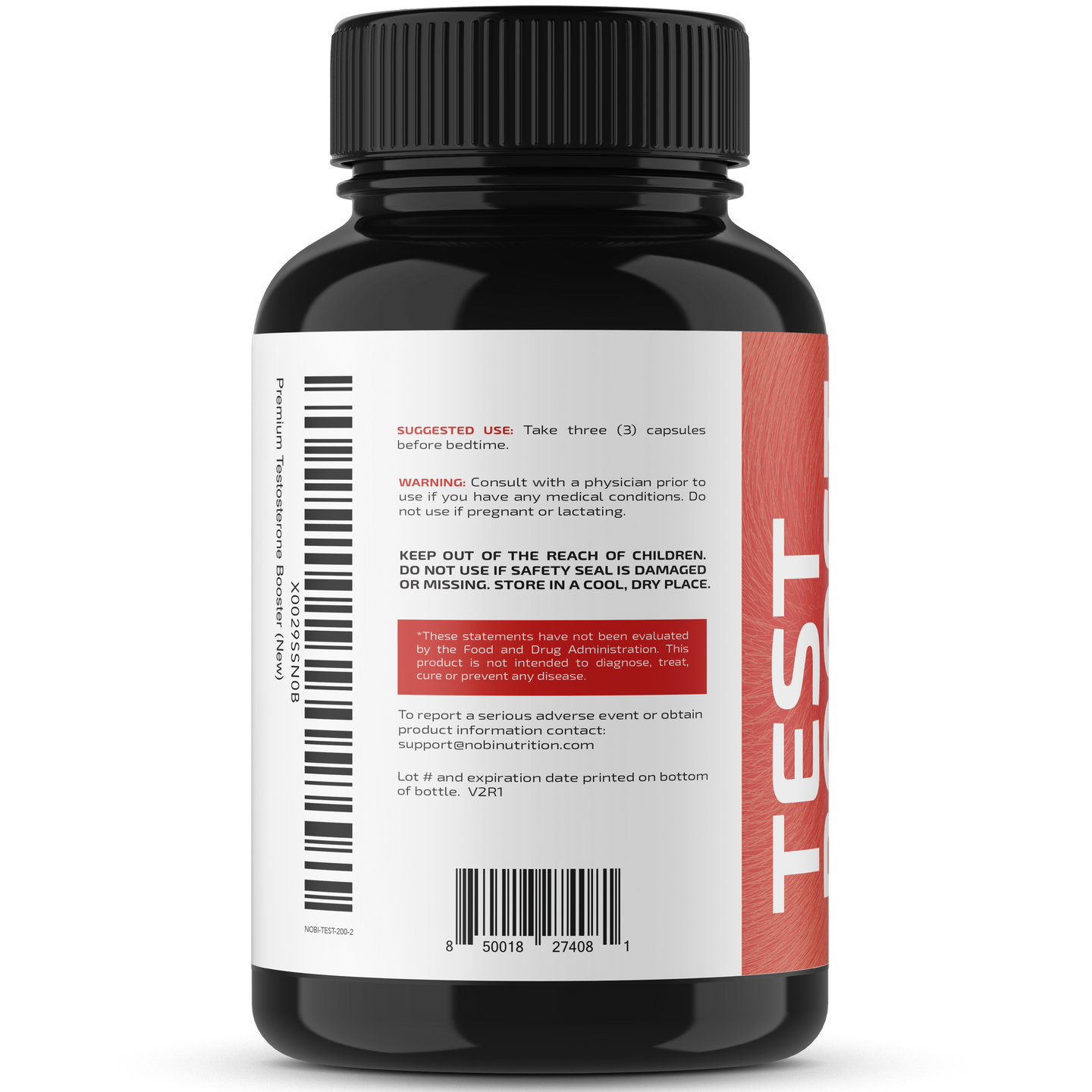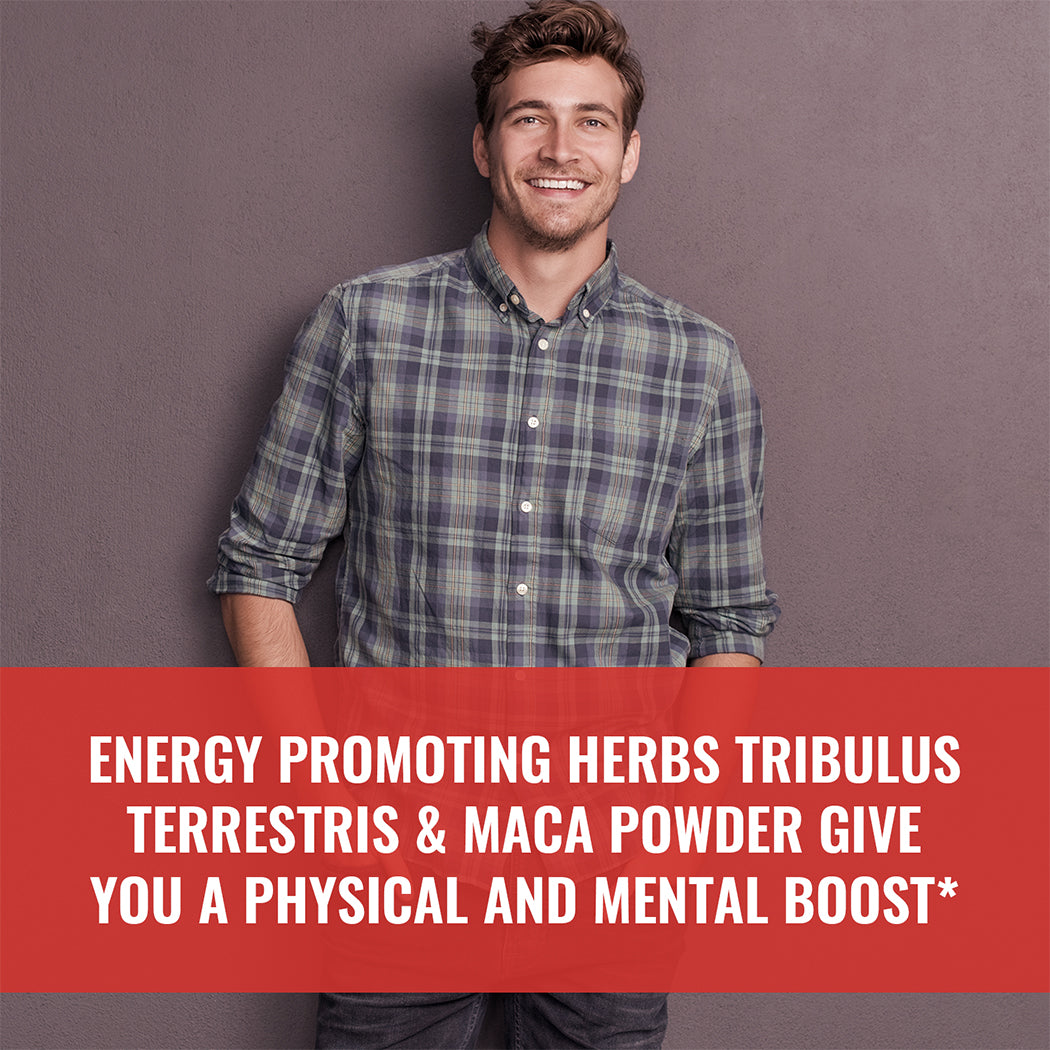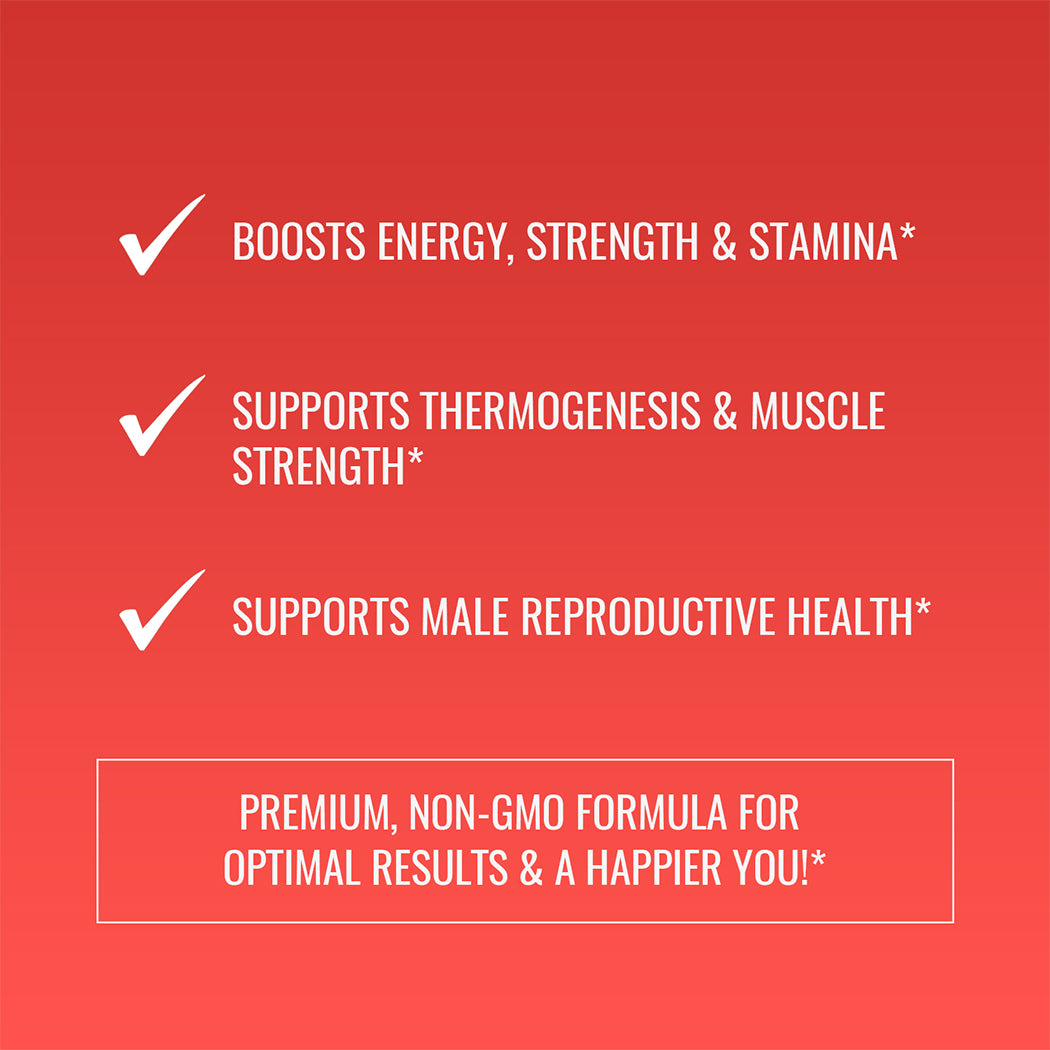 Testosterone Booster Capsules
PREMIUM TESTOSTERONE BOOSTER - Low testosterone impacts your quality of life and can take a toll on energy levels, stamina and your ability to live your life to its fullest. Our premium Test Booster is formulated to support healthy levels of testosterone.*

POWERFUL HERBAL INGREDIENTS - Formulated with Saw Palmetto, Longjack, Tribulus Terrestris, Horny Goat Weed, and more to provide a range of benefits including supports for reproductive health and performance, and relief from male reproductive conditions.*

SUPPORTS LEAN MUSCLE. Our special formula will support your fitness goals by helping you build muscle mass during your workouts, while supporting thermogenic activity to burn fat at the same time.*

IGNITE THAT YOUTHFUL SPARK. Formulated with Zinc, Tribulus Terrestris, and other key nutrients known for their powerful ability to increase stamina and performance, and naturally give men the mental and physical lift they need. *

Our Test Booster is made in a with premium quality ingredients and is formulated in a GMP approved facility and third-party tested for purity and quality. If you are unhappy with your Test Booster, contact Nobi Nutrition directly. We will make things right!
Take 3 capsules before bedtime
Energy boost †
Enhanced stamina †
Regulates testosterone levels †
Supports powerful drive and energy †
First Class shipping is 4-6 days with a free 30-day money back guarantee.
POWERFUL DRIVE
MALE HEALTH BOOST
Power Your Drive! Boost Your Energy & Endurance with Our Potent Herbal Blend
Regulates testosterone levels †
Supports powerful drive and energy †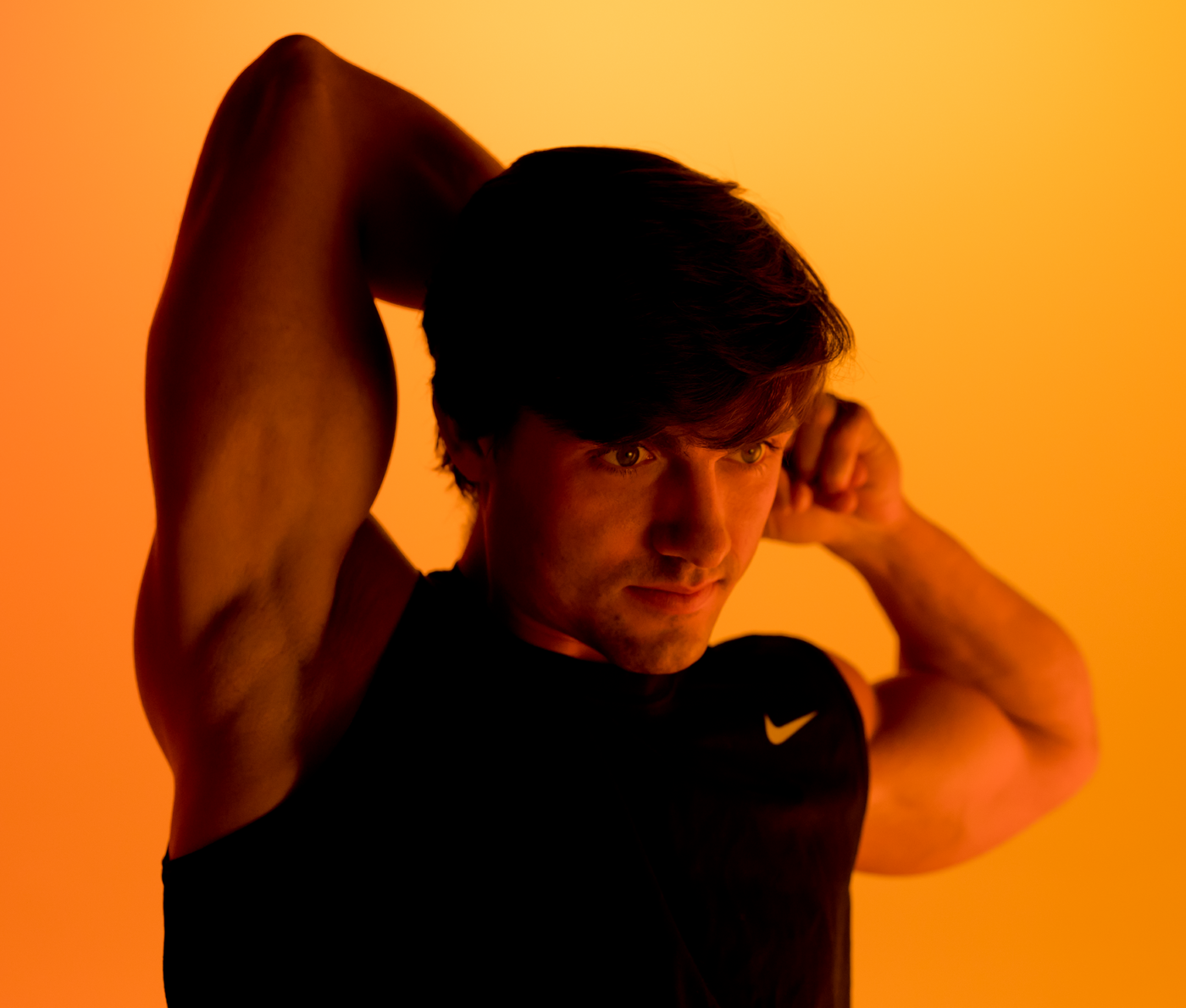 Customer Reviews
Customer service
Haven't noticed anything yet. I had a problem with shipping but the customer service team went above and beyond and got it sorted out quickly
Testosterone Booster Capsules
As much as we would like to get results immediately from this product, don't expect it. It does take time for your body to adjust, but the results are worth it. While I am not as good as a 25 year old, I am doing just fine at 79..
Order was incomplete
I ordered 2 bottles but I'm pretty sure only one was delivered. 😢
Taste is a little strong and 3 pills in much but it seems to give a boost in energy so it is worth it.