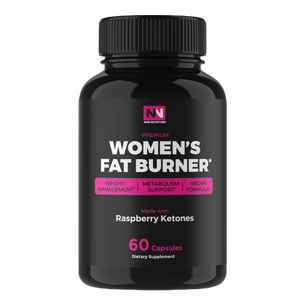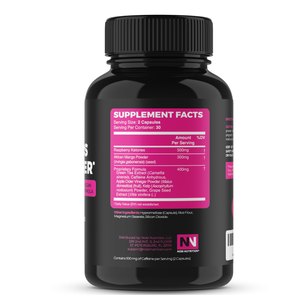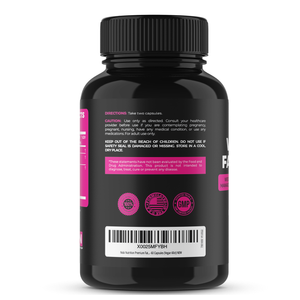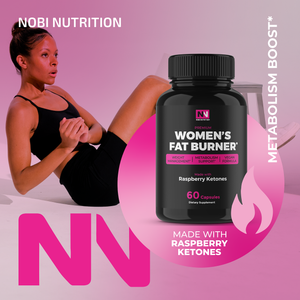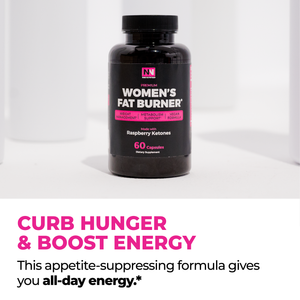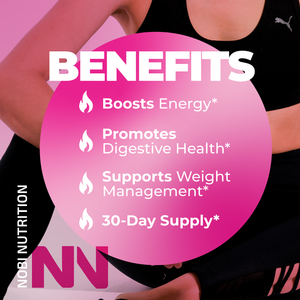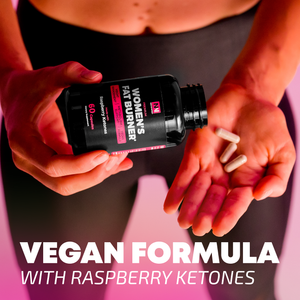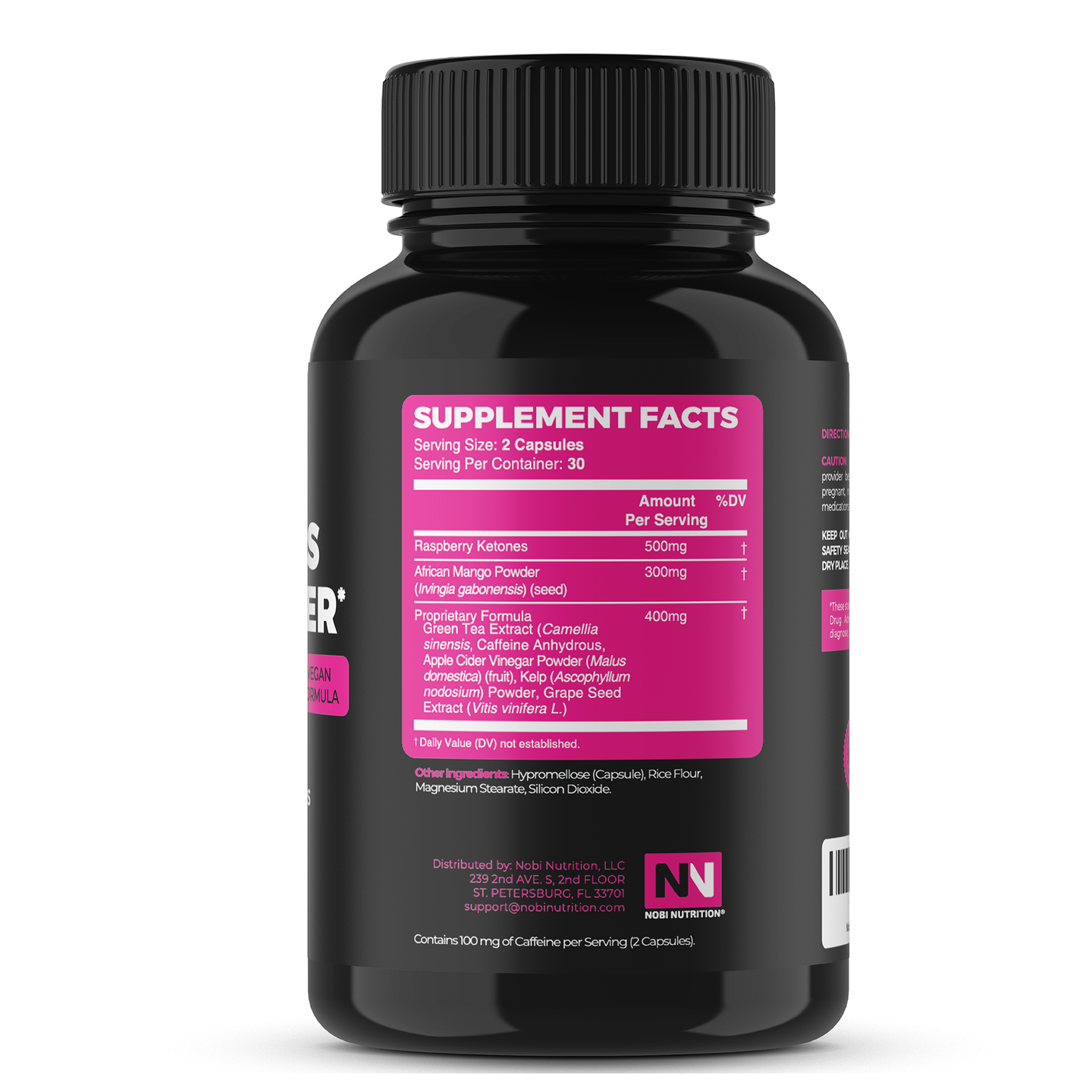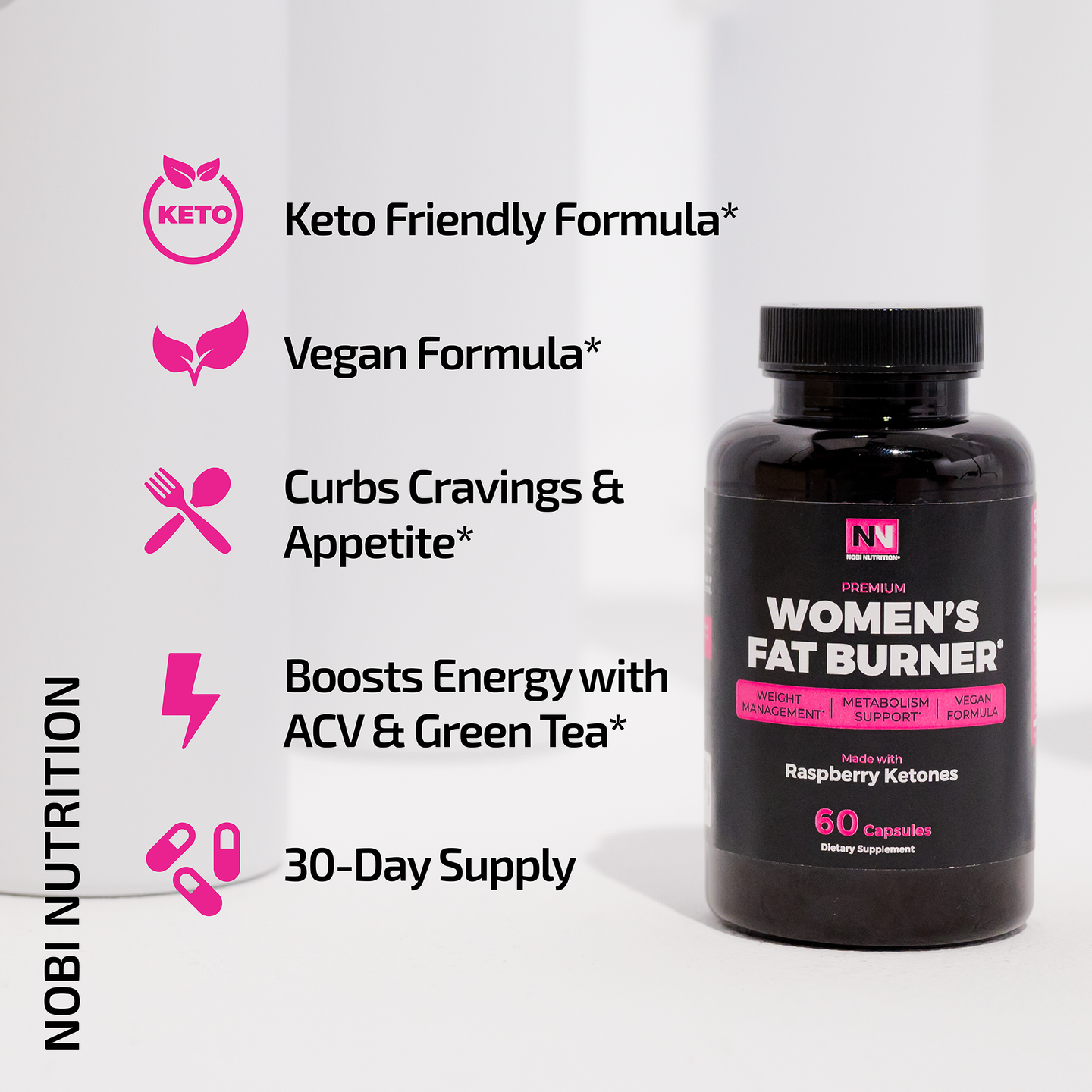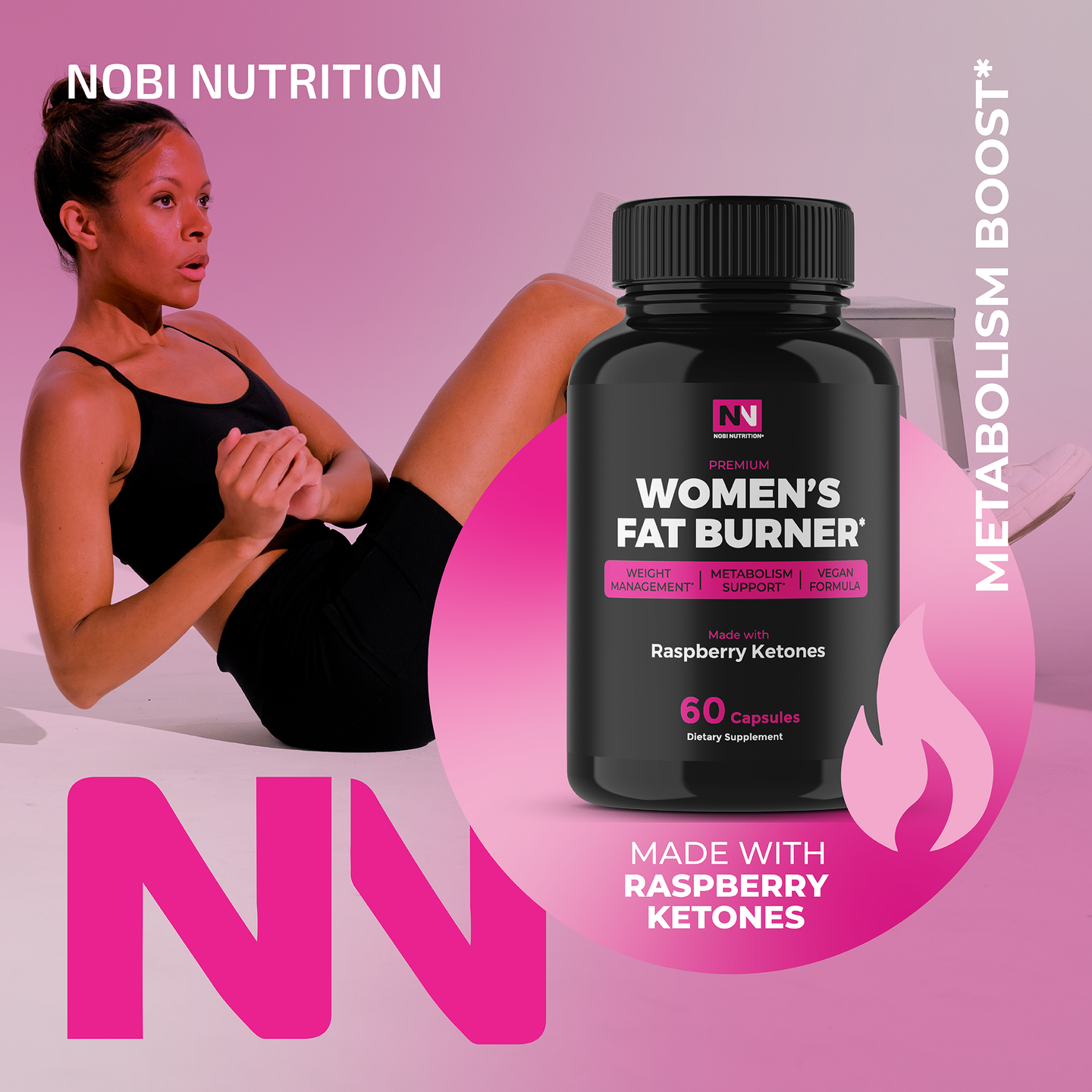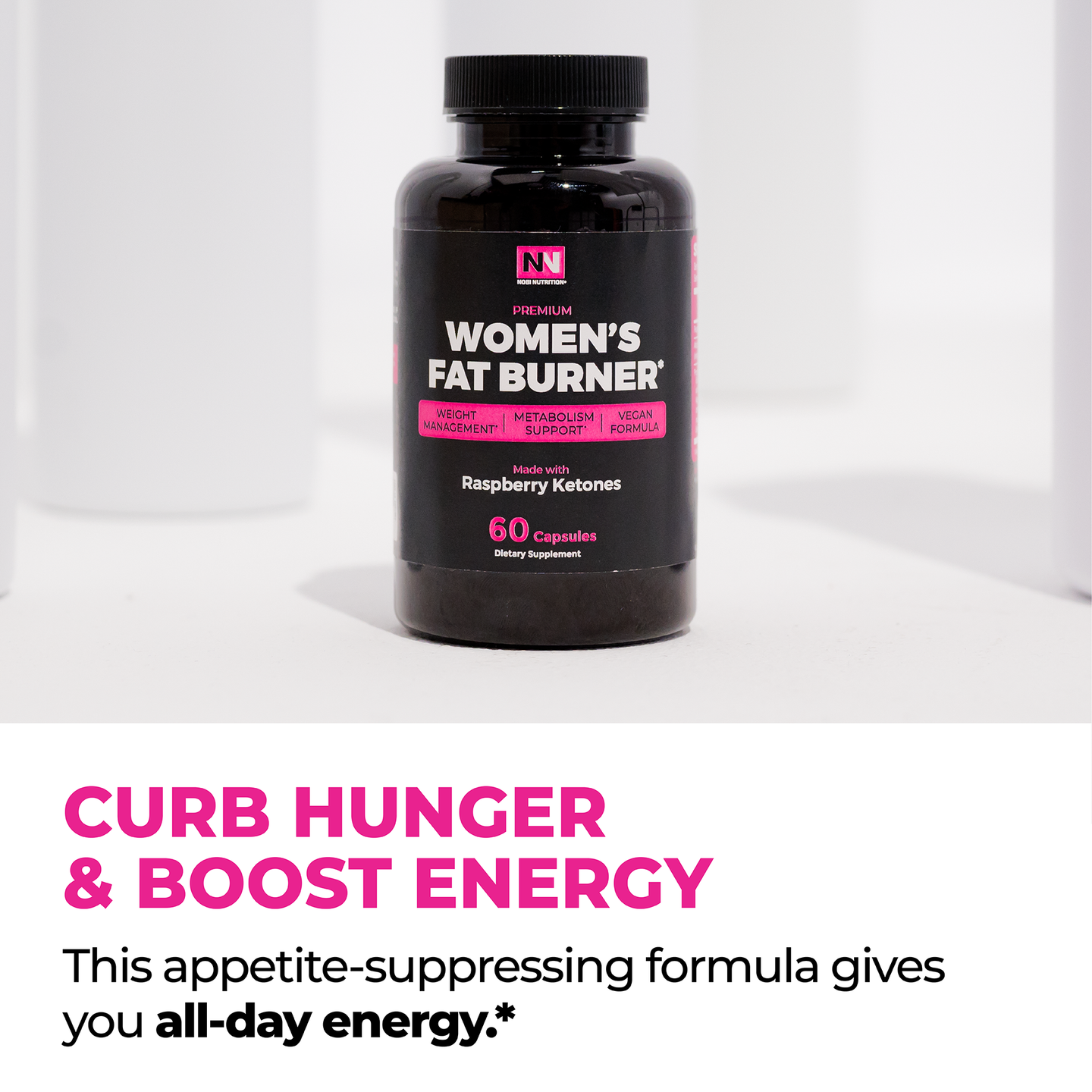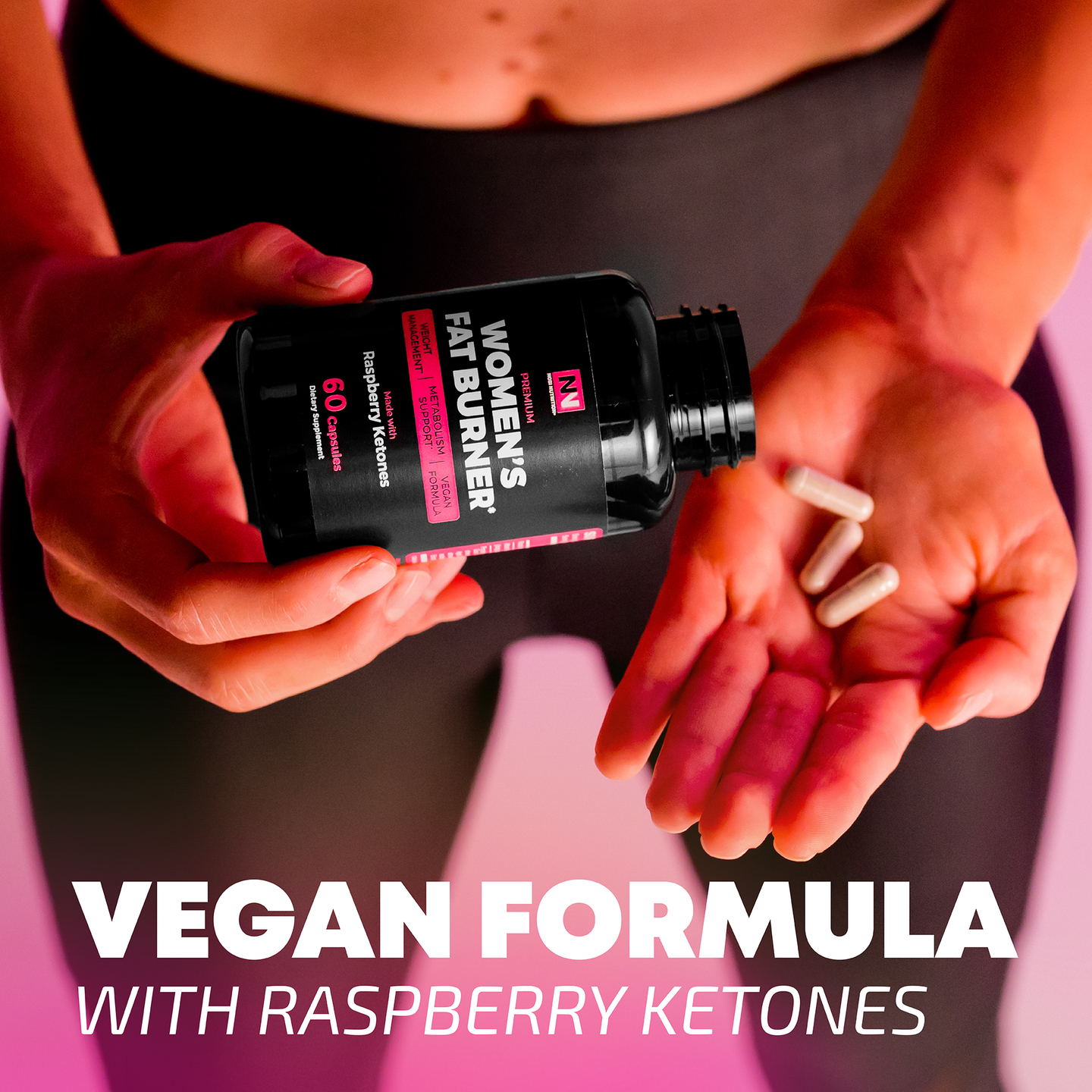 Vegan Women's Fat Burner Capsules
WEIGHT LOSS SUPPORT & ENERGY BOOST. Special Keto Formula with raspberry ketones and green tea extract acts as an appetite suppressant that supports fast weight loss by providing fuel for your brain, heart, and muscles so you can boost energy and burn fat during low-carbohydrate intake.

BOOSTS METABOLISM. This premium fat burner supplement contains powerful fat burning ingredients that support a low carb diet and is designed to help women increase their metabolism and burn fat as fuel.*

SUPPORTS FAT LOSS. These fat burning pills are formulated with green tea extract and apple cider vinegar which aid in weight loss by boosting energy and reducing feelings of hunger.*

SPECIALLY FORMULATED FOR WOMEN. This ketone supplement is a natural weight loss, flat tummy fat burner, formulated with a proprietary formula that supports weight loss and increased energy in women.

NATURAL INGREDIENTS. All Nobi Supplements are specially formulated with premium, natural ingredients that are lab tested for purity and quality, NON-GMO, formulated in the USA in a GMP certified facility.
Take 2 capsules daily with food
Specially made for women †
Provides metabolism boost †
Helps burn fat for fuel †
Vegan formula†
First Class shipping is 4-6 days with a free 30-day money back guarantee.
WEIGHT MANAGEMENT
SPECIALLY FORMULATED FOR WOMEN
Increase fat burn with our metabolism-boosting supplement.
Specially made for women †
Provides metabolism boost †
Helps burn fat for fuel †
Customer Reviews
I have been taking this to keep my weight and it works ;) so I like it
I love it- working well so far! I would recommend to others! I feel great
So far I feel it's doing it's job gives me that extra boost before my workouts
Great buy world recommend to all my friends love it !!!!!!!!!
This is great product, curbs appetite, from unwanted snacks for me. I do keto, and have lost 12lbs in 3 wks.