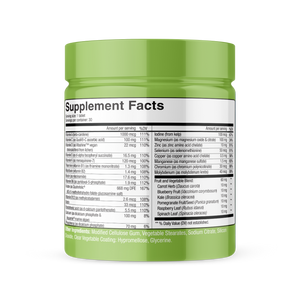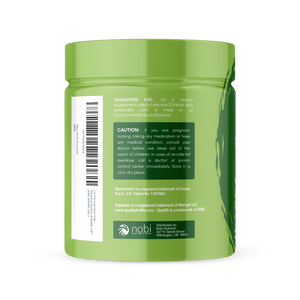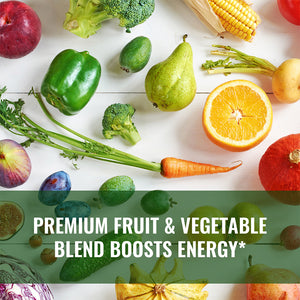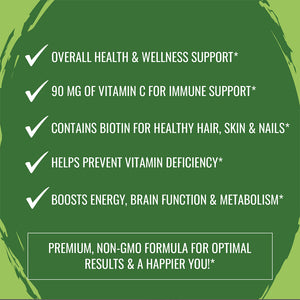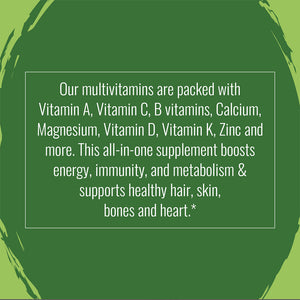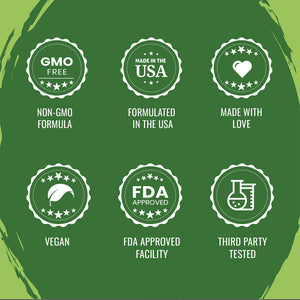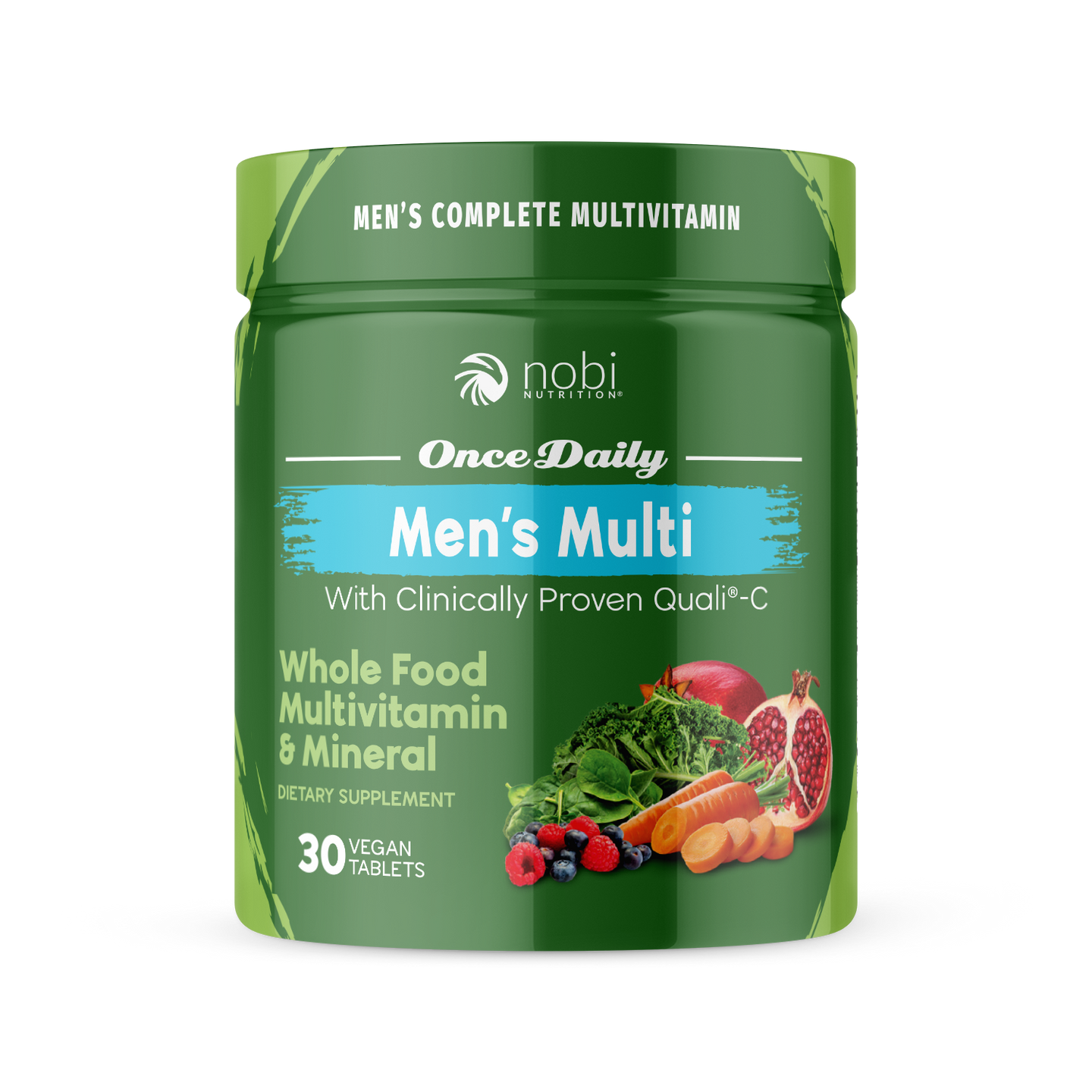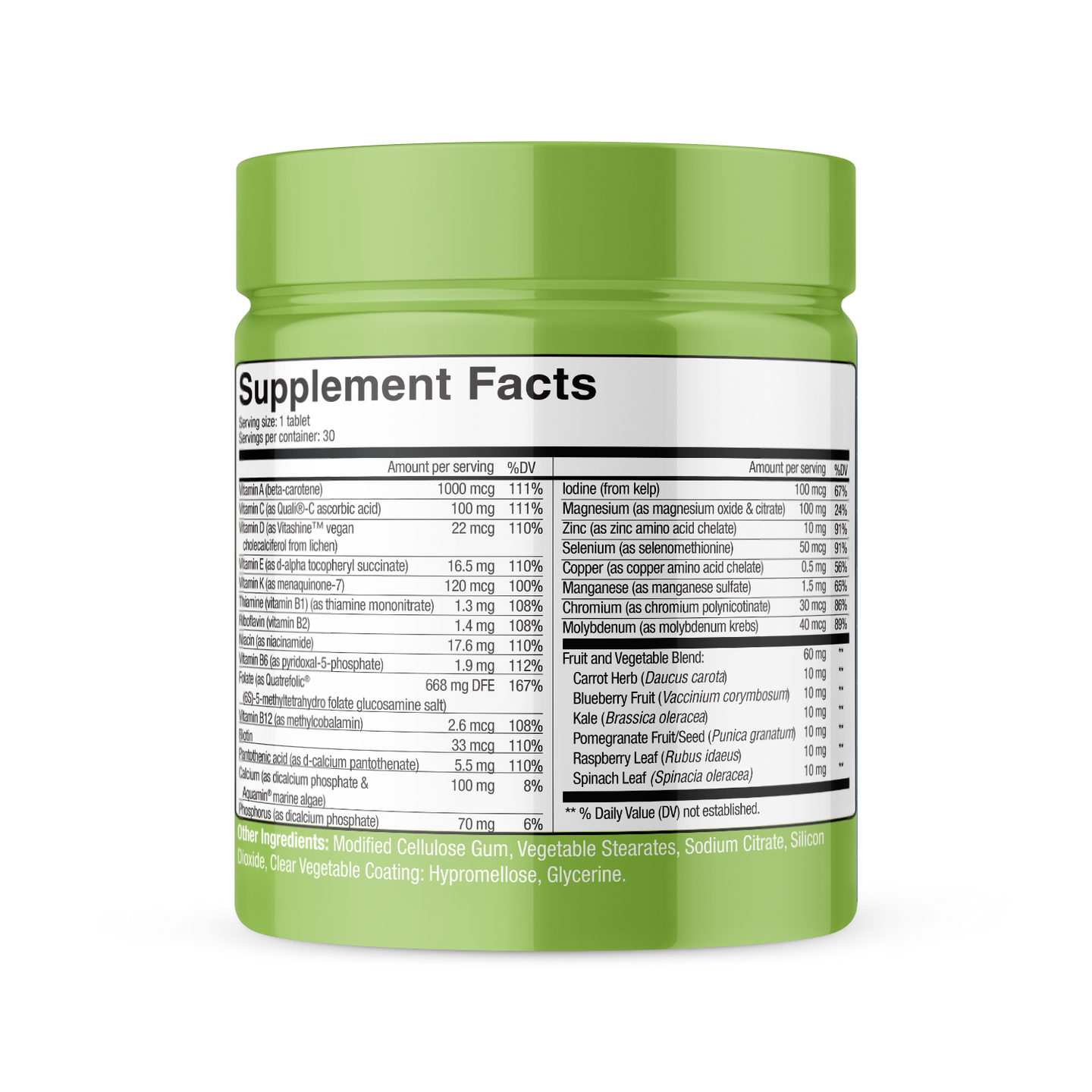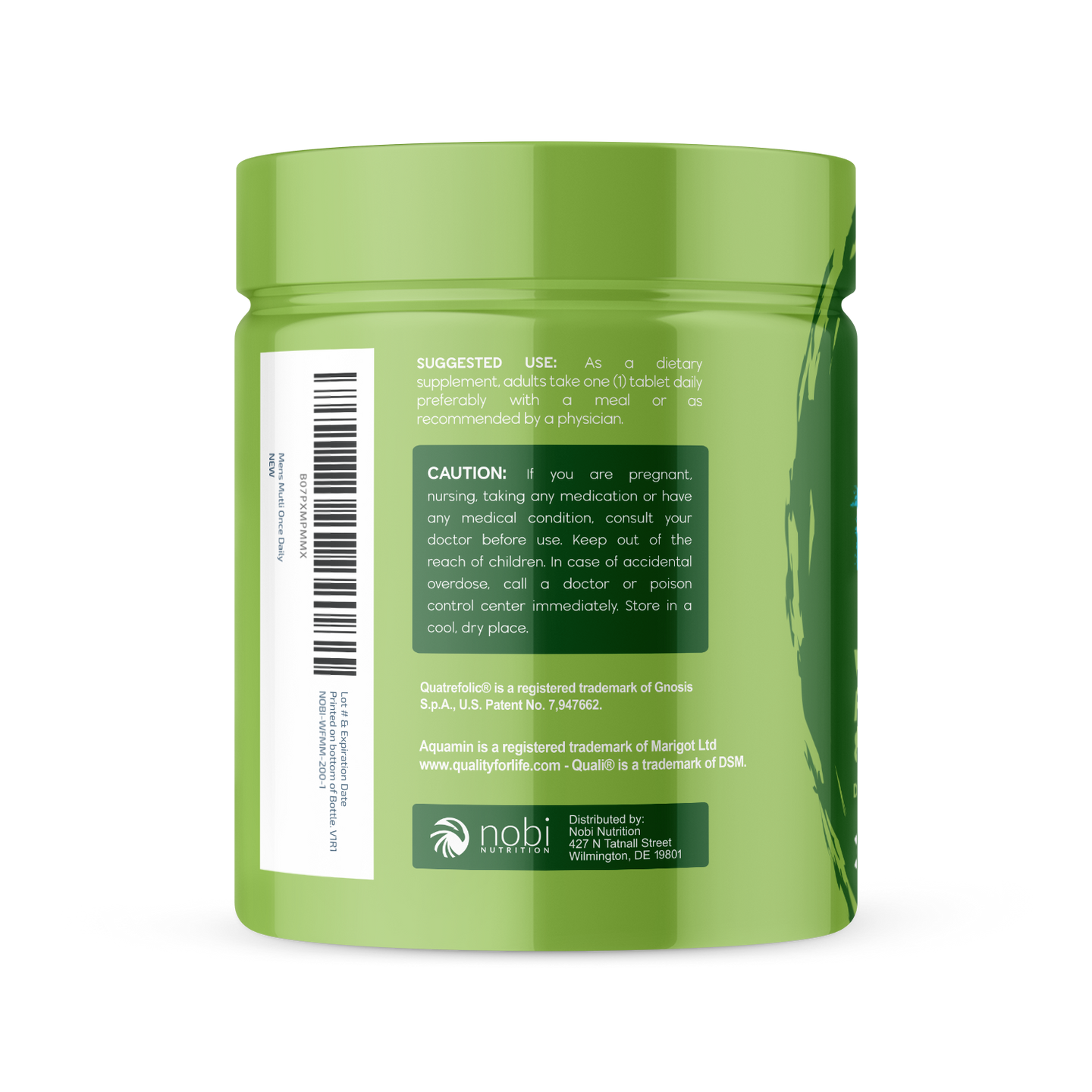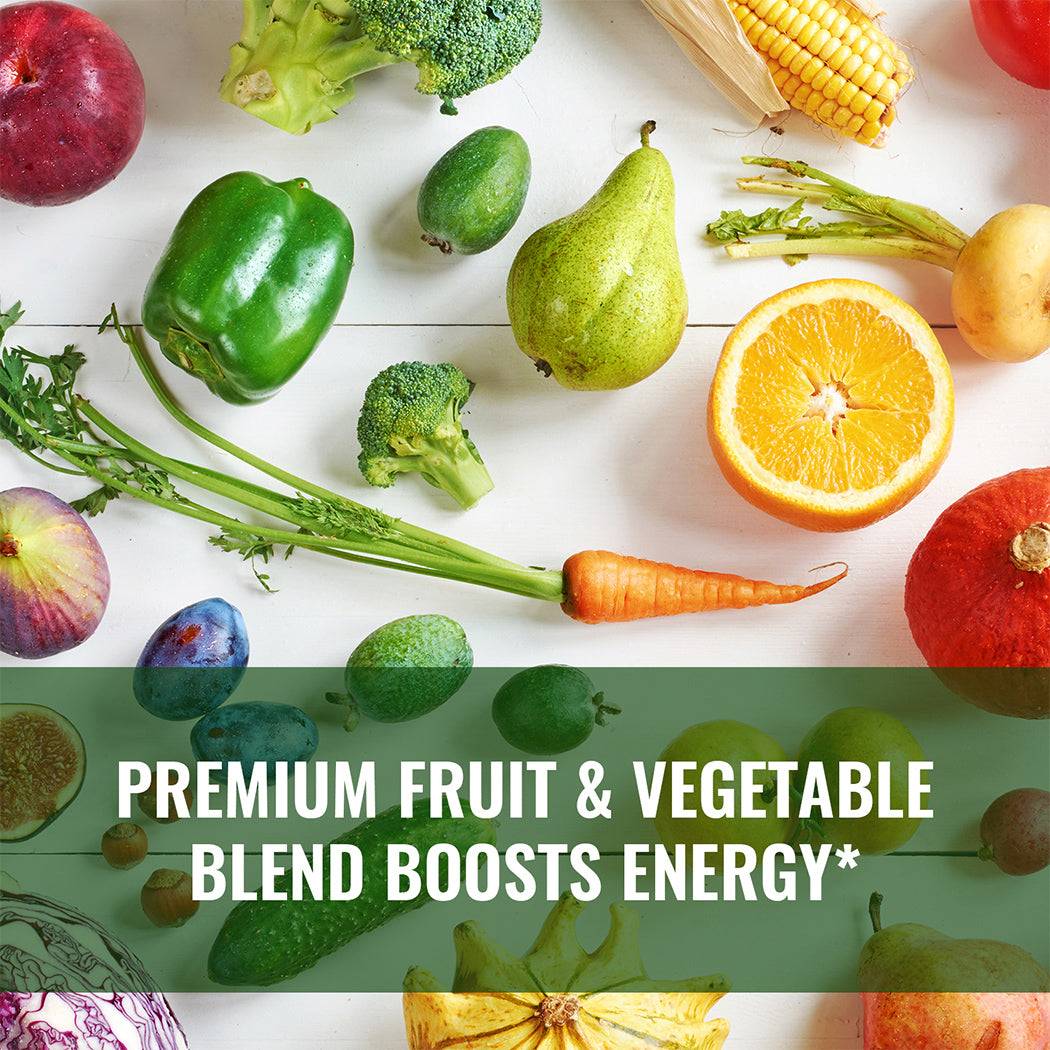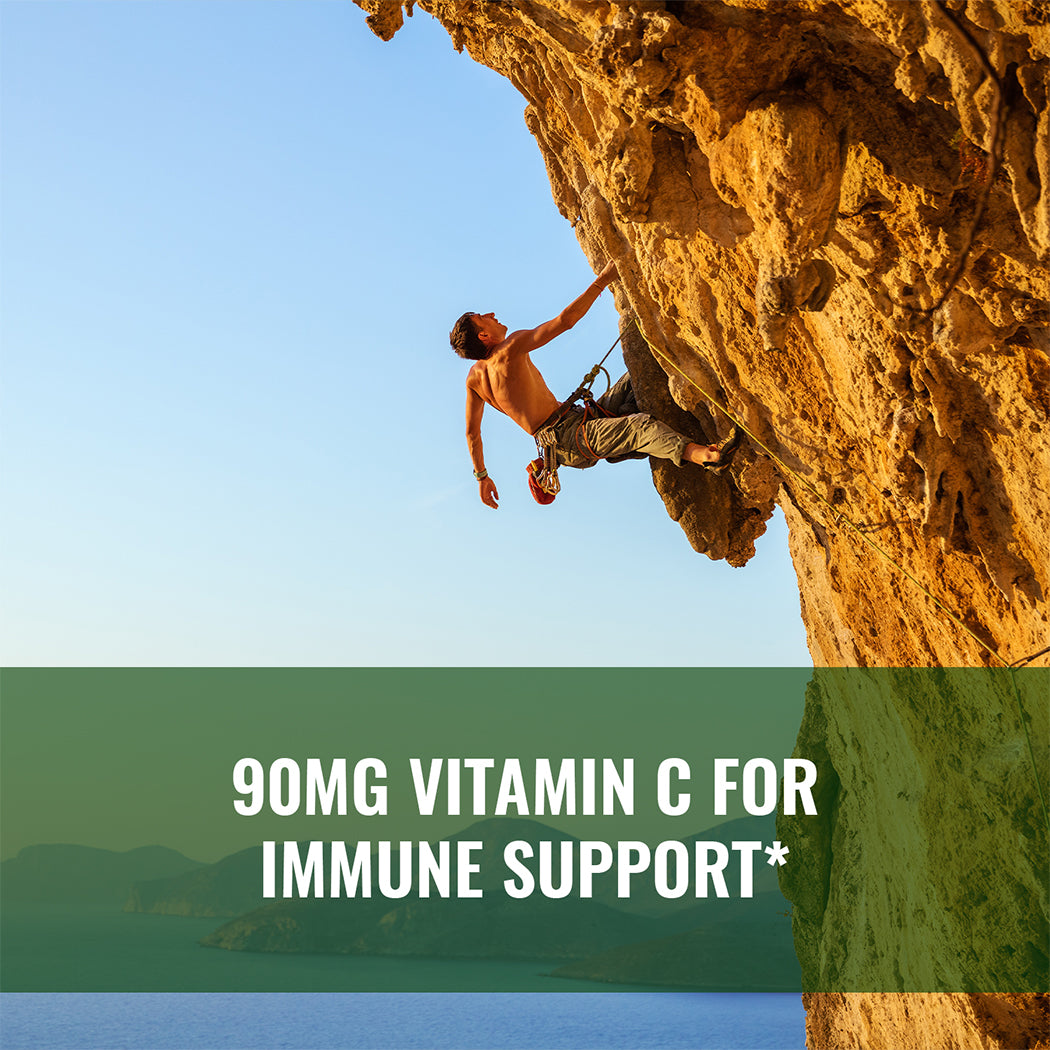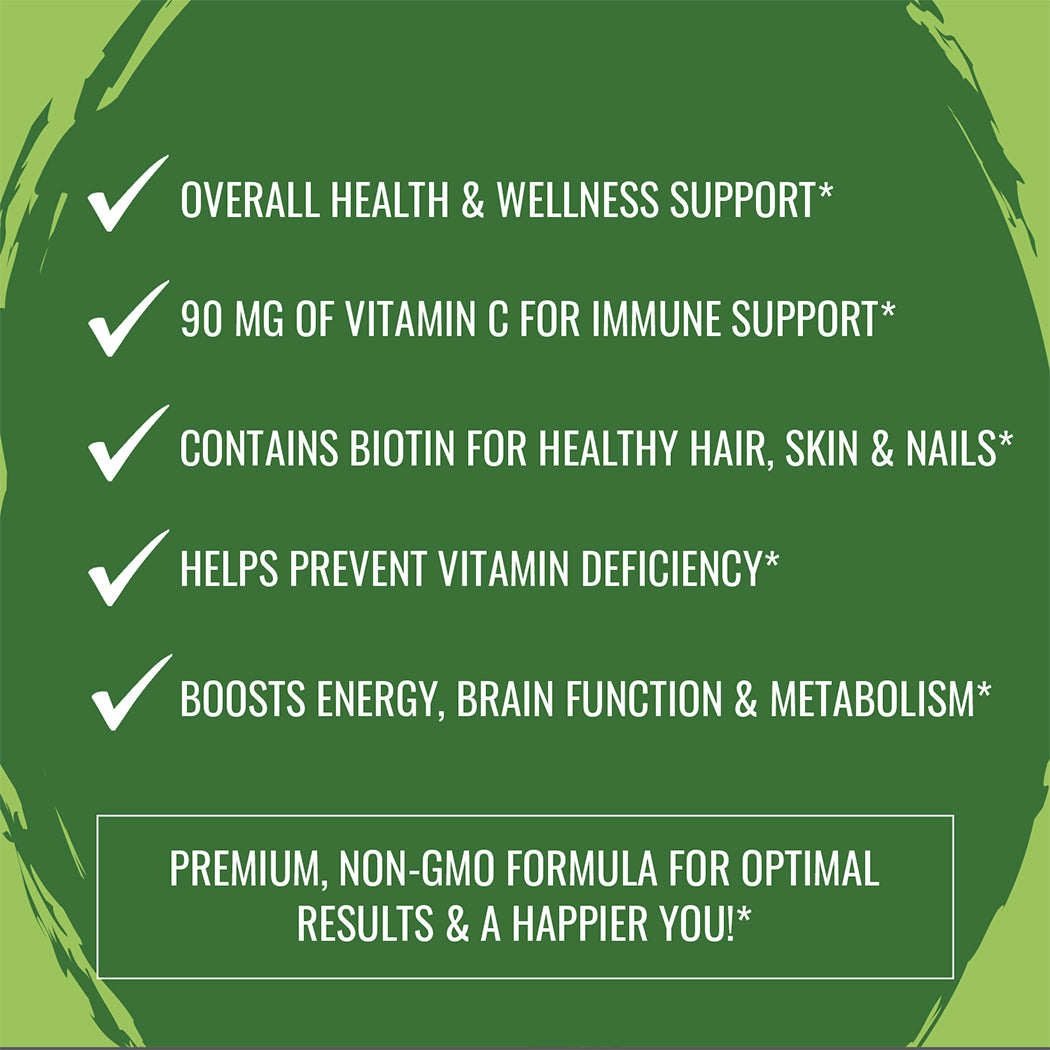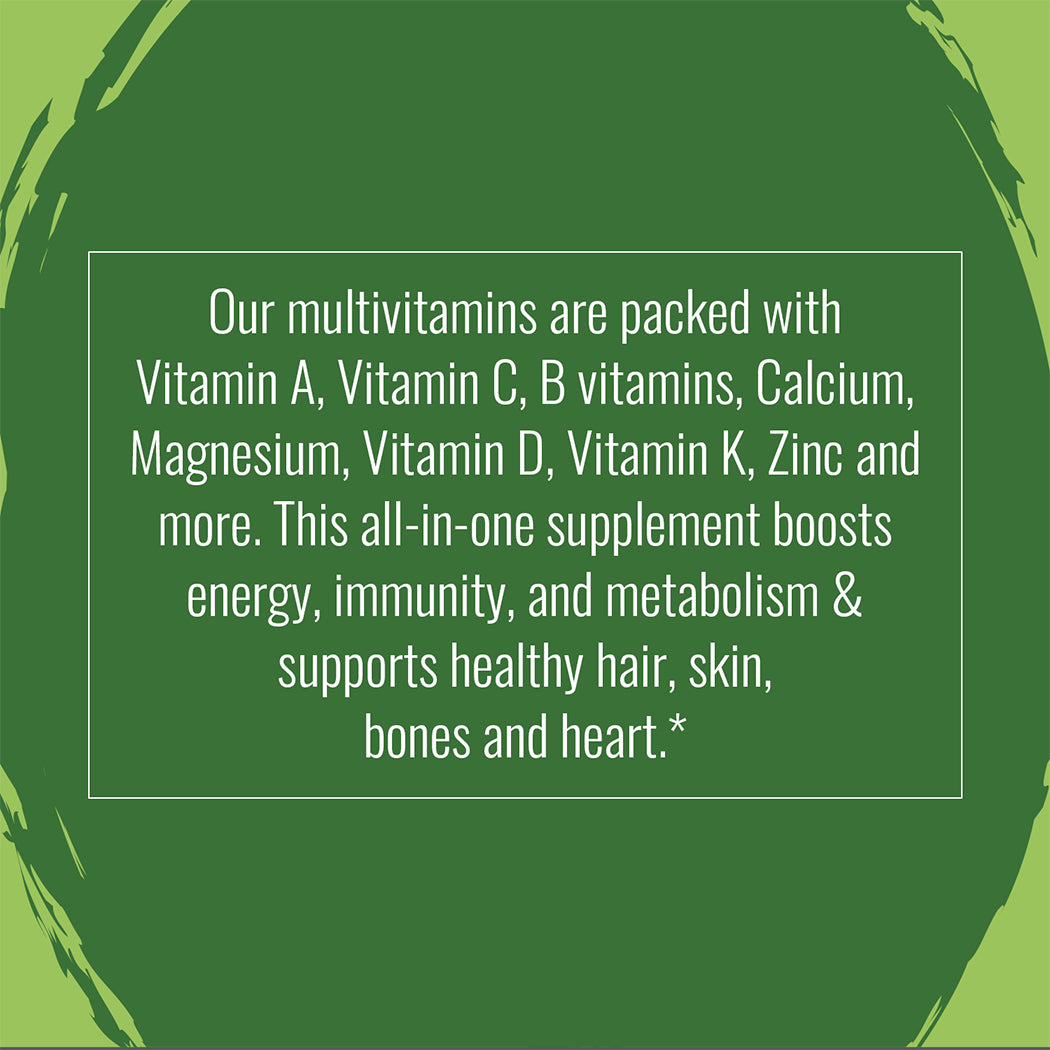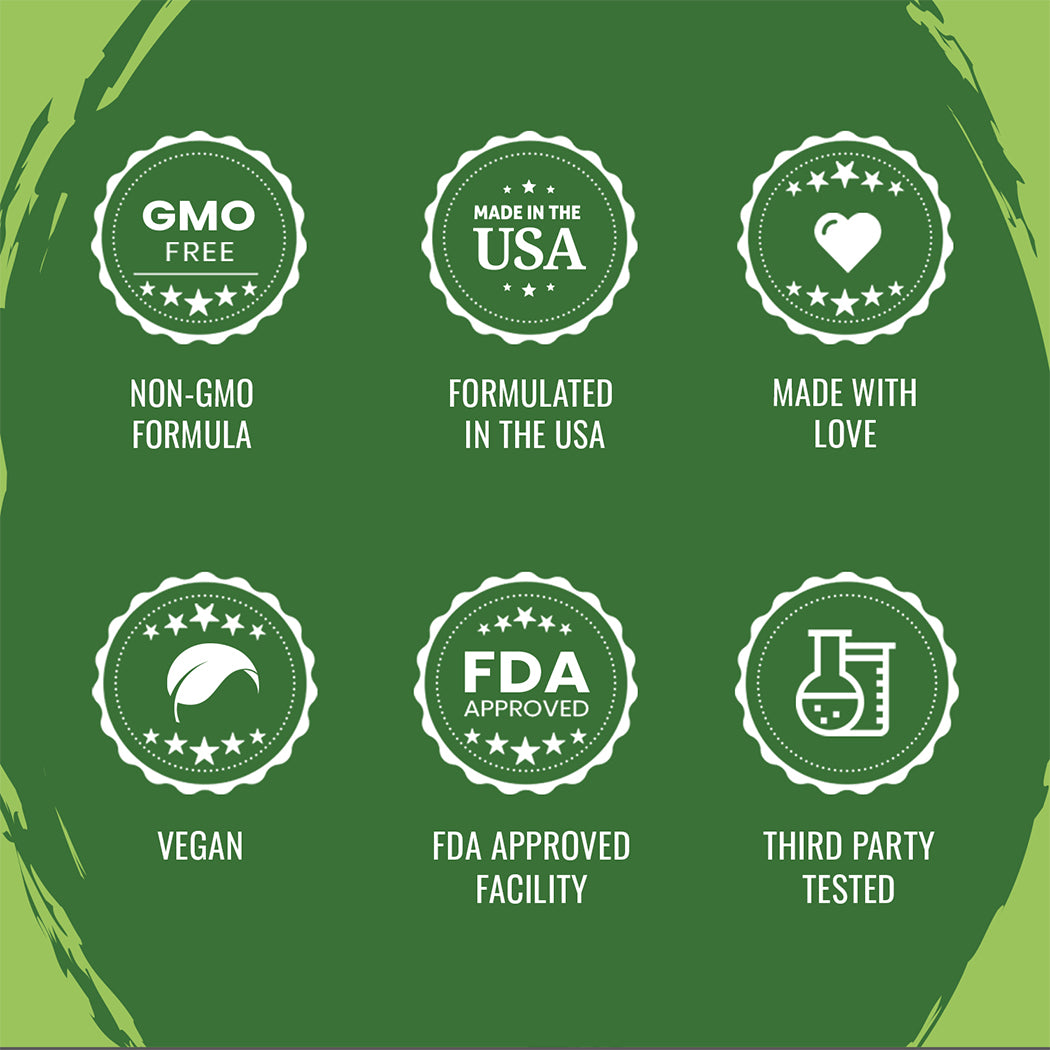 Men's Wholefood Multivitamin
MEN'S ONE DAILY SUPPLEMENT. Specially formulated multivitamin for men packed with vitamins and minerals and nutritious whole foods that support immune system and overall health.*

23 VITAMINS AND MINERALS. Packed with essential vitamins and minerals including vegan D3, zinc, calcium, metabolism-boosting Methylcobalamin (B12), and 60mg fruit and vegetable blend.

FRUIT AND VEGETABLE BLEND. Fortified with a powerful, energizing* whole fruit and vegetable blend including Carrot Herb, Blueberry Fruit, Kale, Pomegranate Fruit/Seed, Raspberry Leaf, and Spinach Leaf.

PREMIUM VITAMIN C. Formulated with clinically proven Quali-C produced in a DSM-owned facility, this premium vitamin C is packed with antioxidant properties that supports the immune system, tissue and wound healing and iron absorption.*

THIRD PARTY TESTED. Our Whole Food Multivitamin and Mineral is made in a with premium quality ingredients, contains NO preservatives, chemicals, artificial ingredients or sugar, and is formulated in a GMP approved facility and third-party tested for purity and quality.


23 vitamins and minerals †
Powerful immune support †
Premium Vitamin C †
Antioxidant packed †
First Class shipping is 4-6 days with a free 30-day money back guarantee.
DEFENSE
MEN'S YEAR 'ROUND SUPPORT
Supply your body with key vitamins and minerals so you can take on every day with confidence.
23 vitamins and minerals †
Powerful immune support †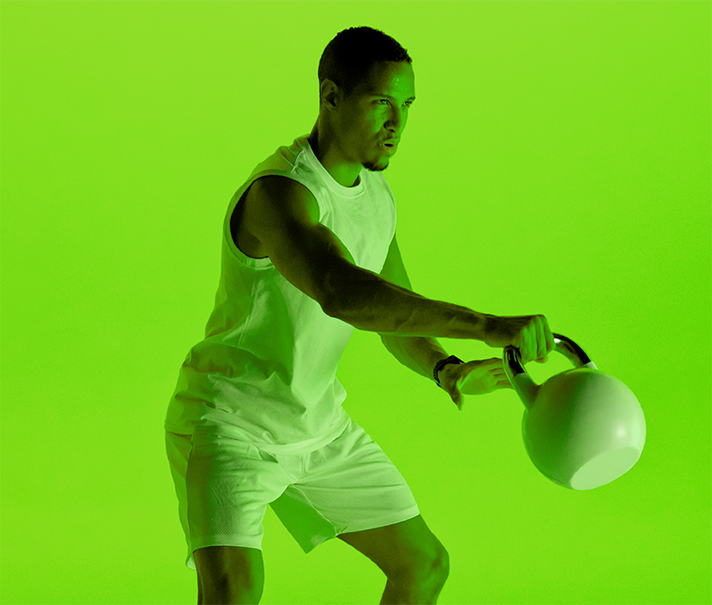 Customer Reviews
These vitamins are great! They replaced the multiple different supplements I was taking
Been taking for a month. Feel slightly less fatigued so far.
I figured I'd give your products a shot. I'm a truck driver and I want to make sure I have the proper nutrients since I don't eat much. I'm excited to try them out.
I have been taking it once a day with food, It did take my stomach a day or two to get used to it. I've tried a lot of multivitamins, And I can honestly say I feel the positive difference taking this one.