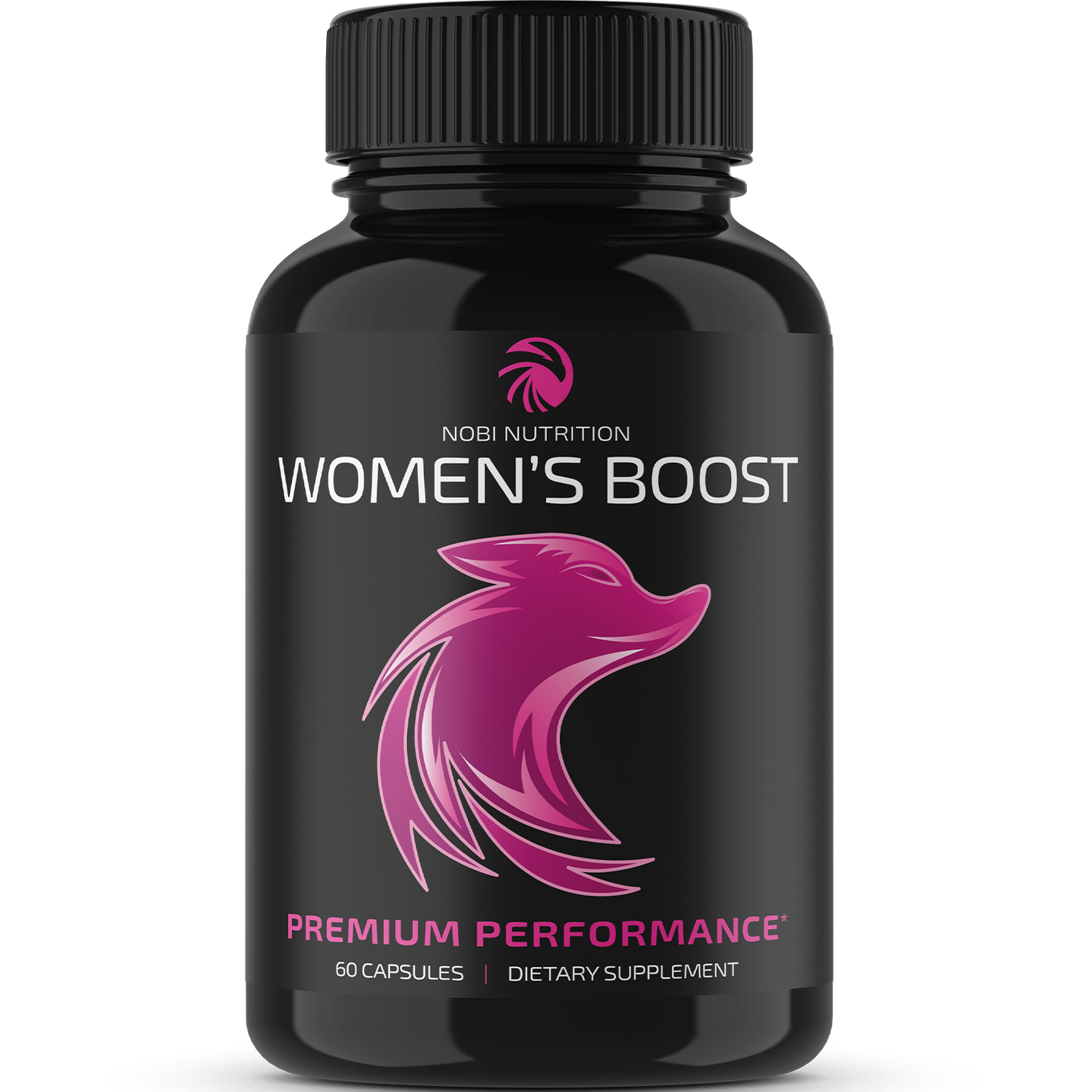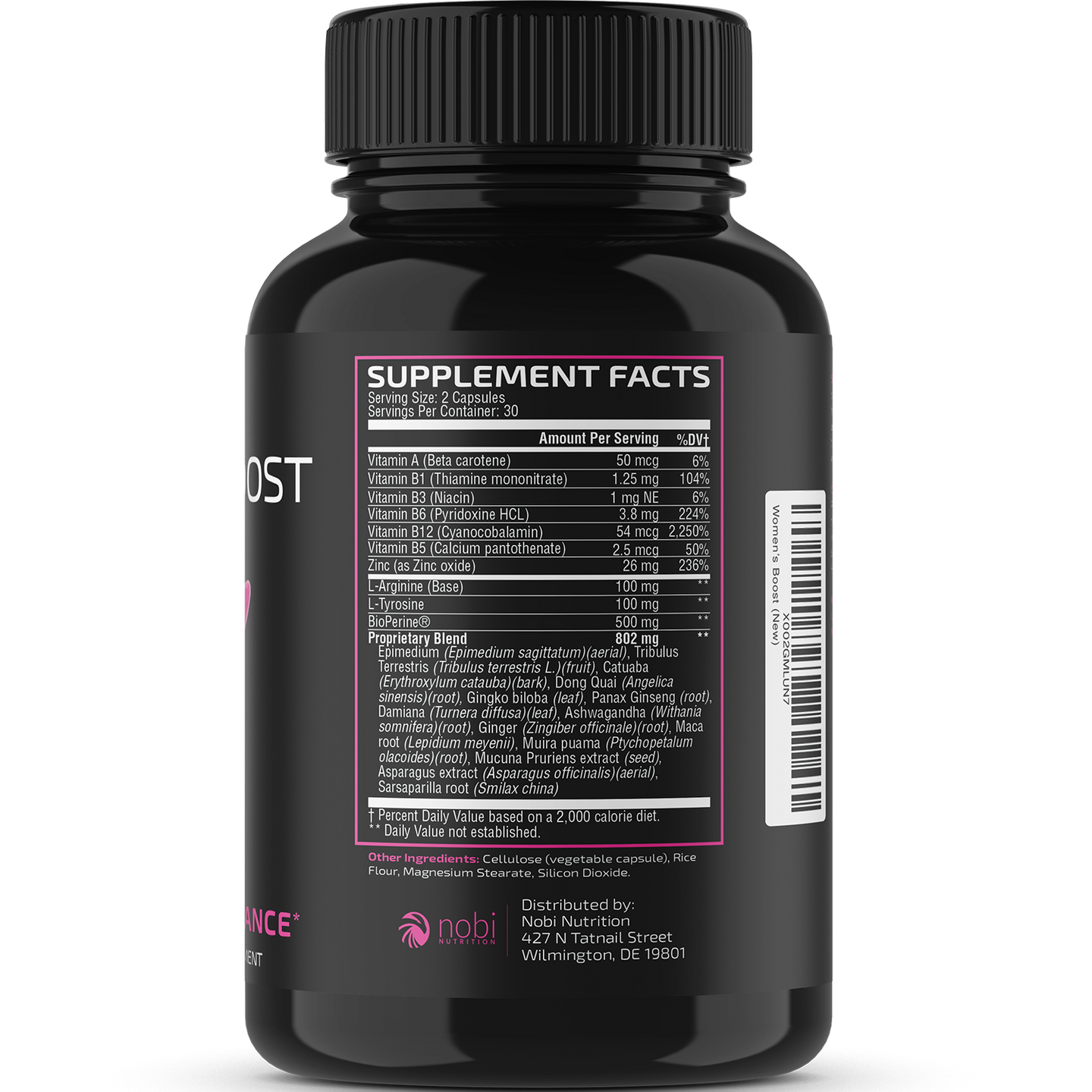 Finally, there's a sexual enhancement supplement made by women for women, to help support female pleasure and mood. Most supplements - like viagra and horny goat weed - are geared towards male sexual dysfunction and promise to make men more viril, with countless pills and supplements on out there to help men balance their hormones, and enhance performance. But women have often been overlooked. Our Women's Boost Female Enhancement Pills is specially formulated using a carefully selected blend of herbs that help boost mood, clear the mind, enhance energy and increase blood flow. A woman's body is more complex than a man's so it takes more than a nitric oxide supplement or cialis pill to enhance female pleasure. Our Women's Boost Enhancer for Women helps you maintain energy and excitement, supports a balanced positive mood, boosts intimacy and helps increase pleasure during sex.

FORMULATED WITH

TRIBULUS TERRESTRIS - Supports balanced hormones, sexual function and libido.*
PANAX GINSENG & GINKGO BILOBA - Supports energy.*
ASHWAGANDHA - Supports relaxed mood and positive outlook.*
MACA ROOT- May support sex drive and female libido after menopause.*
MUIRA PUAMA- Used for preventing sexual disfunction and to increase interest in sexual activity.*
L-TYROSINE + L-ARGININE: Amino Acids that support circulation & energy for enhanced libido and performance.*


First Class shipping is 4-6 days with a free 30-day money back guarantee.
Customer Reviews
Status of Women's Boost
Is this Out of Stock or Discontinued?
Never in stock
Ordered twice and they let the transaction go through only to refund because don't have any stock.
Doesn't have a tast easy to swallow
I have been using this product for 2 months and my moods and energy levels have improved. I would recommend this producr
I have been using this product for almost a month and have noticed that my energy level and mood are better. I also track my cycle by taking my temperature every morning and have noticed my temperatures and hormones are regulating again after about a year of them being all over the place. I've tried other herbal products without much success so I cant wait to see what happens with continued use!The pills are larger pills and do have a bit of an aftertaste, but a small price to pay for feelings better, in my opinion.