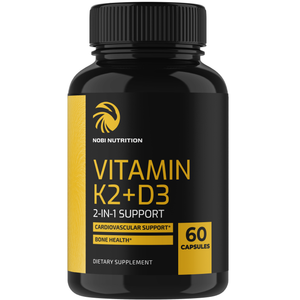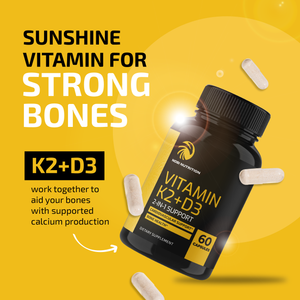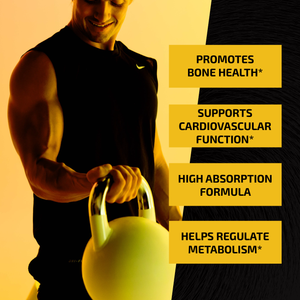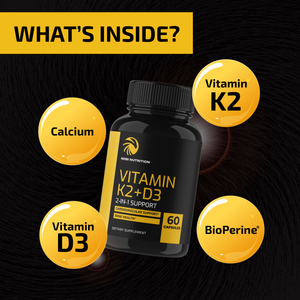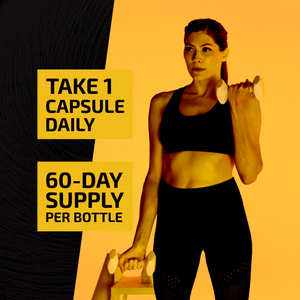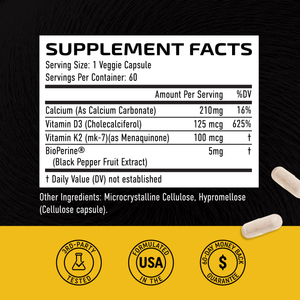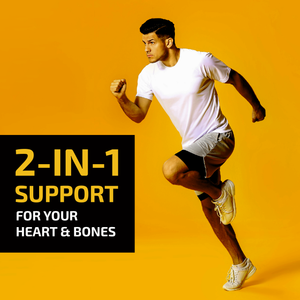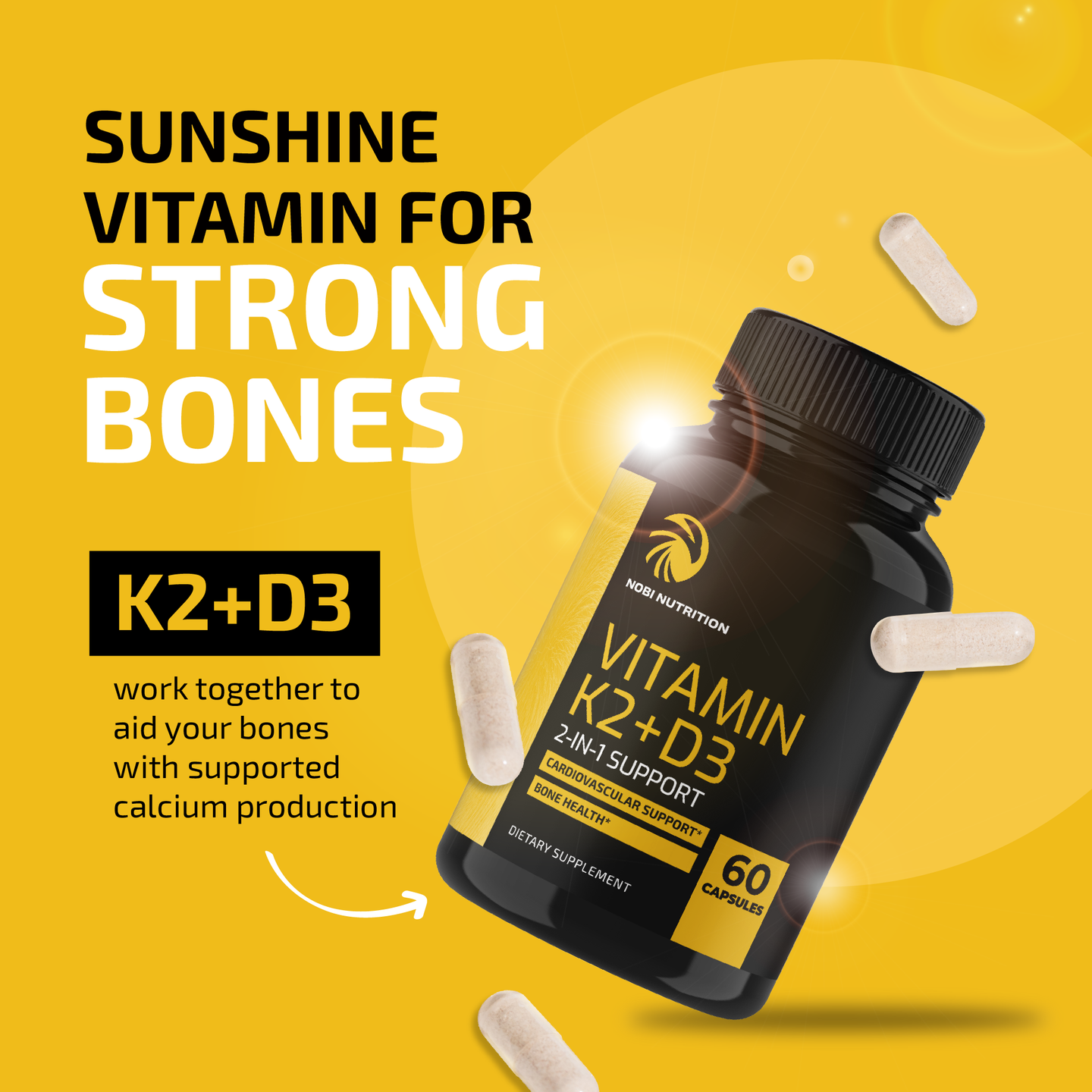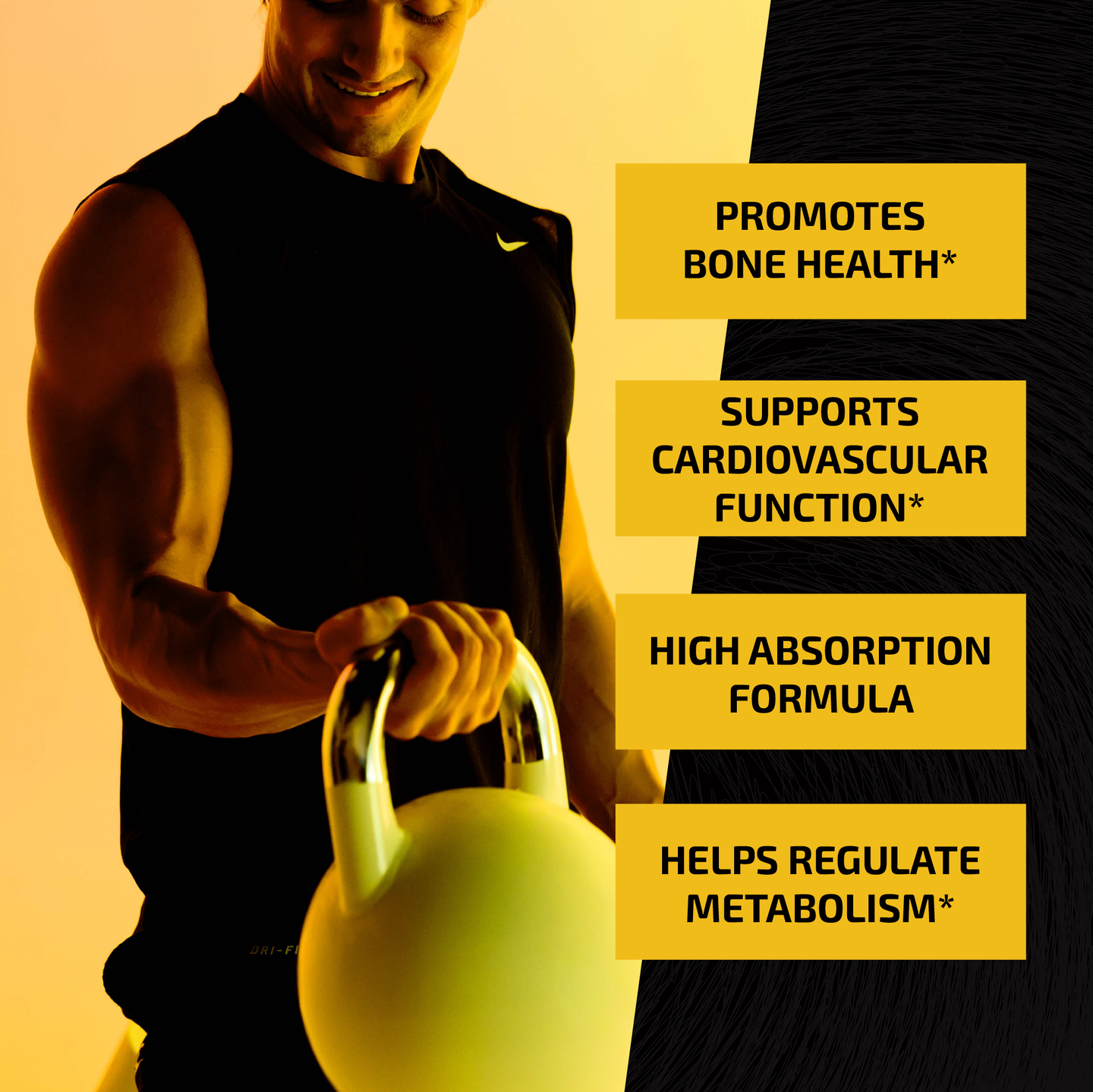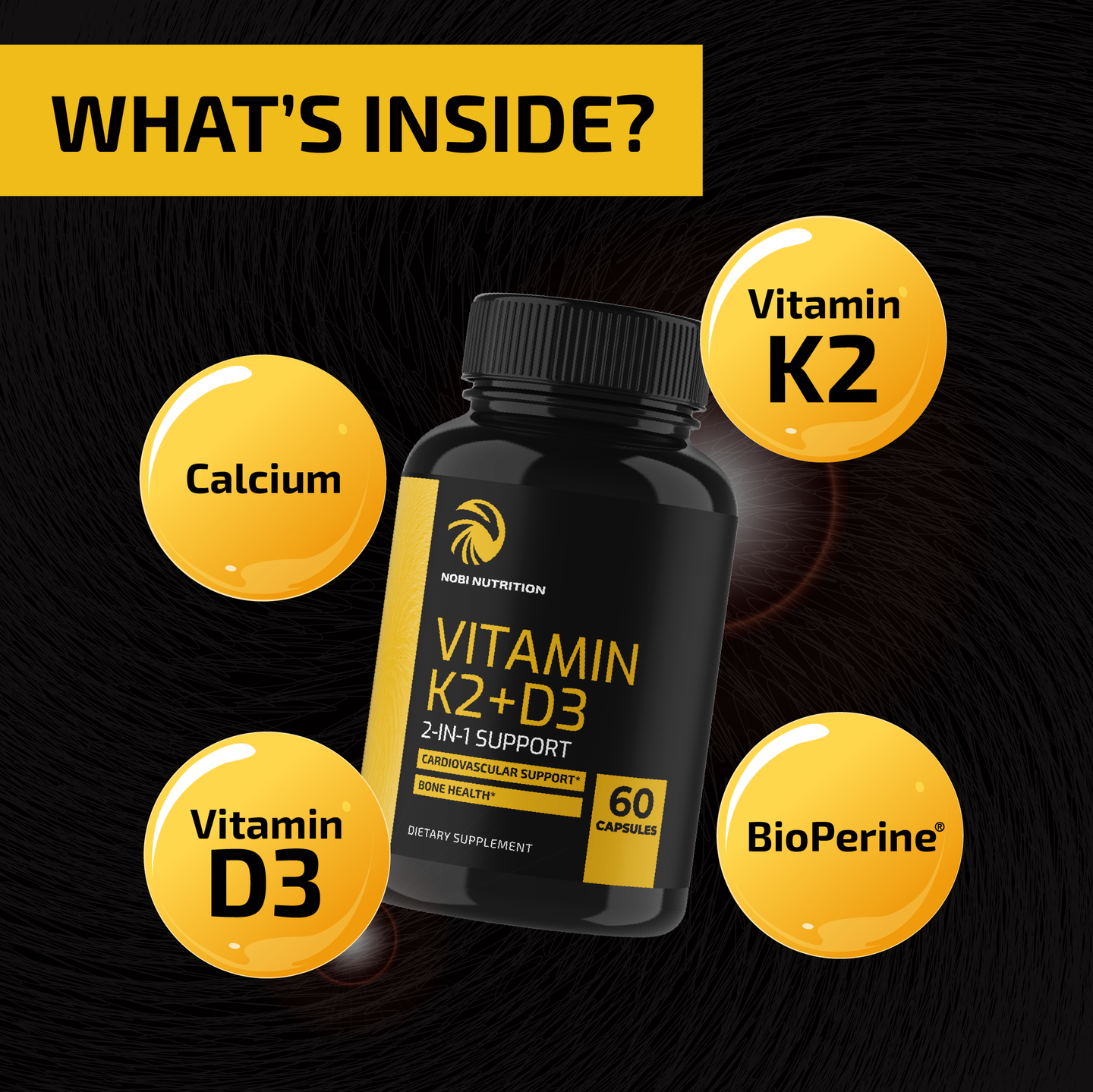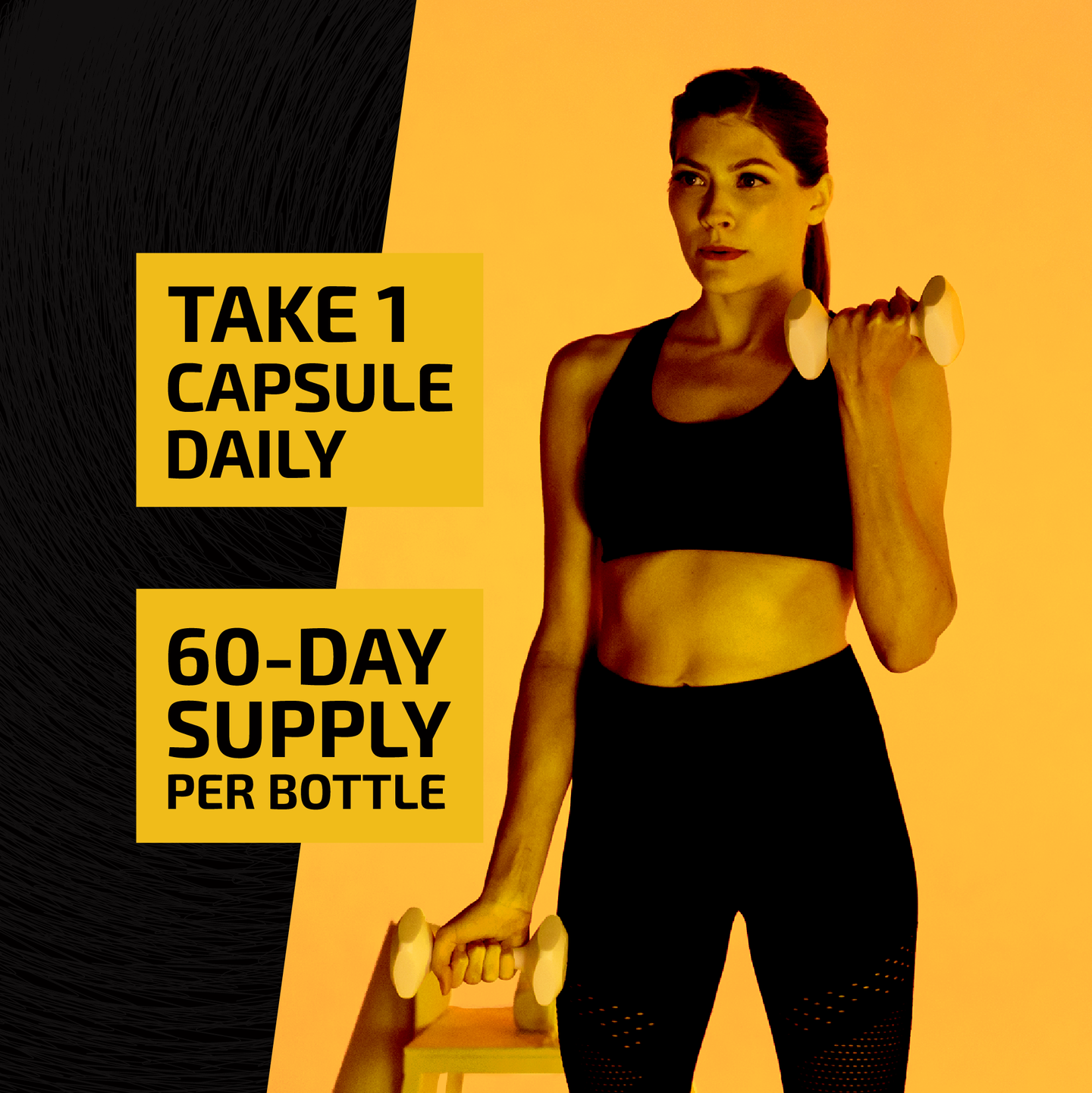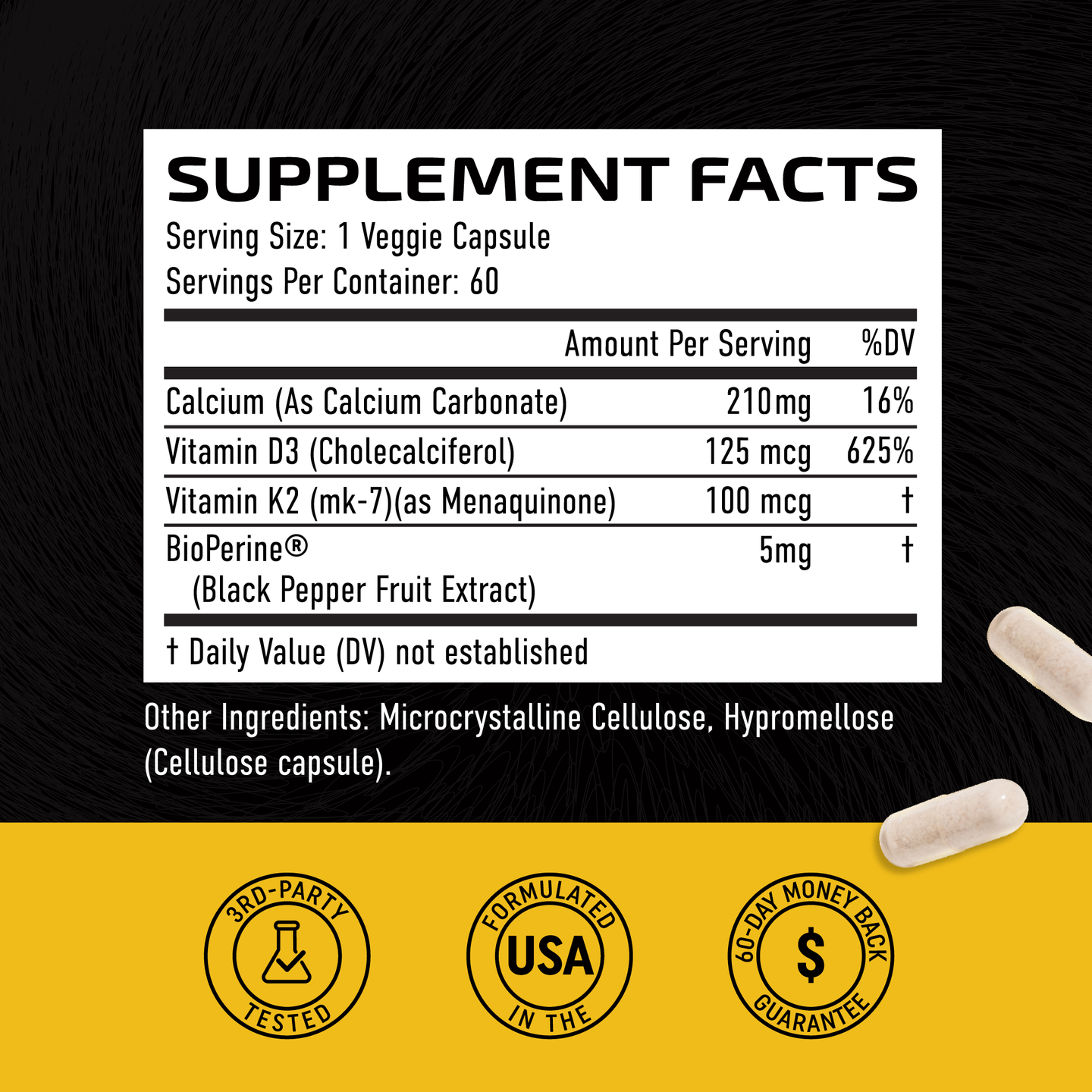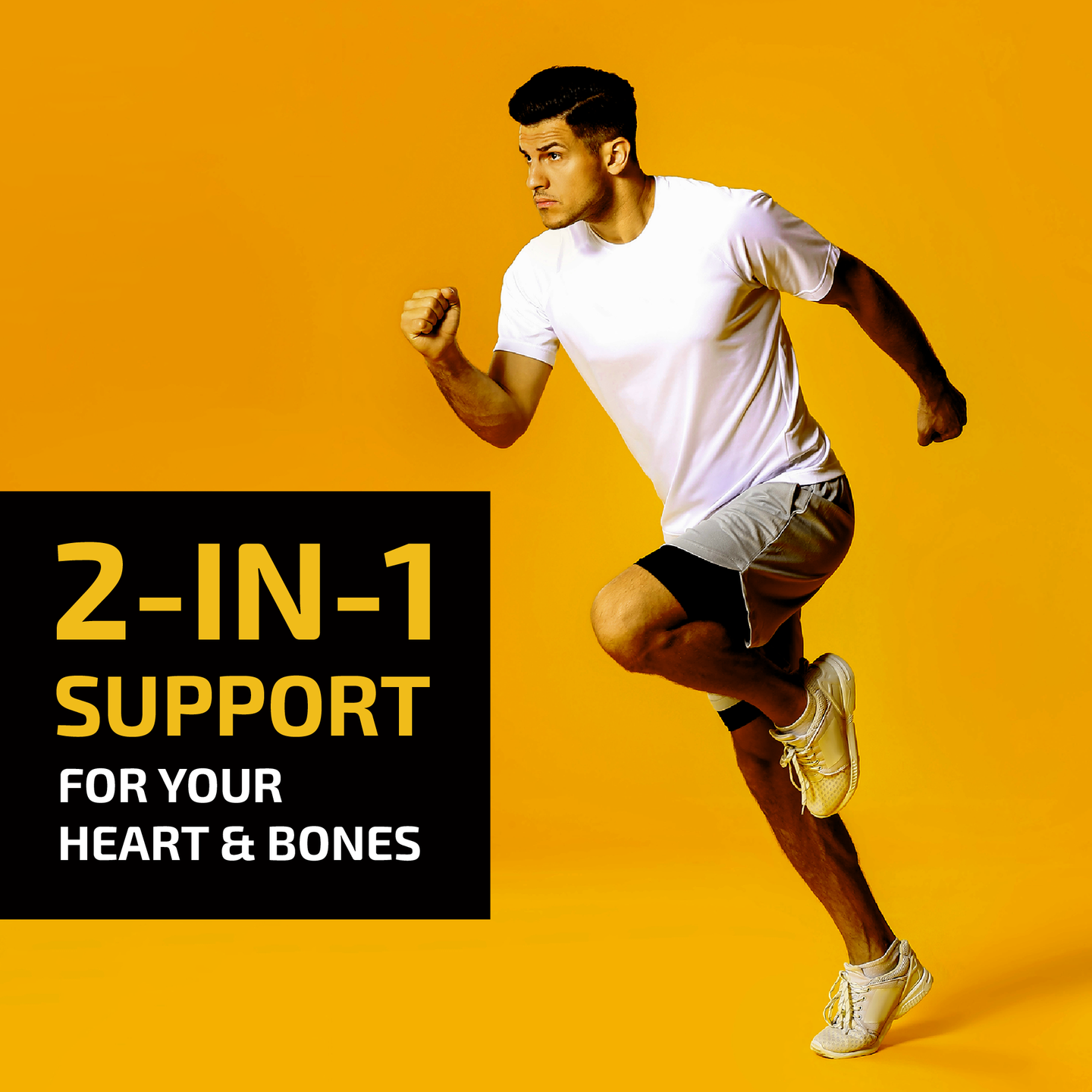 2-in-1 VITAMIN SUPPORT. Vitamins D and K vitamins work together synergistically and play a central role in calcium metabolism, which is required to support heart and bone health.*

BOOSTS IMMUNE FUNCTION. Vitamins K and D work together in this supplement to boost and modulate immune function, reducing inflammation and activating immune defenses, and helping to fight against pathogens like viruses, bacteria, and fungi.*

HIGH ABSORPTION COMPLEX. Our vitamin plus d capsules provide the bioavailable bone, heart, and tooth nutrients you need for maximum health benefits in an easy-to-swallow, convenient capsule.*

FAST-ACTING FORMULA. No fillers or preservatives, no unnecessary added ingredients; just pure essential nutrients that support the maintenance of bone, tooth, and cardiovascular health.*

PREMIUM INGREDIENTS. Our supplements are made from the very best, research-based non-GMO ingredients; Made in the USA in a GMP facility, our products are lab-tested by a third party to ensure the highest quality standards are maintained.*

Promotes strong bones †
Helps regulate metabolism †
Supports cardiovascular health †
High-absorption formula
First Class shipping is 4-6 days with a free 30-day money back guarantee.
STIMULANT FREE
K2 + D3 ENERGY
K2 and D3 work in synthesis to help your body absorb essential nutrients and deliver them where your body needs them most.
Helps regulate metabolism †
Supports cardiovascular health †
Supports cardiovascular health † High-absorption formula
Customer Reviews
Easy to swallow. I love the fact that both supplements are combined into one convenient capsule.
Love this Vit D3 supplement. The complimentary K2 assists in the metabolizing of it into the body. Taking 10,000 a day is easy with these smooth, small 5000 capsules. Thank you for this product!
Love this product!!!! It is amazing!!!Soooooooo happy!!!!
I've been taking these for awhile now and I always feel better having additional vitamin D w K2 to help support my body especially in these uncertain times. I feel great!
This is good. I wish it had magnesium in it too. Otherwise a good product.