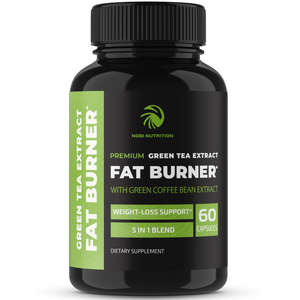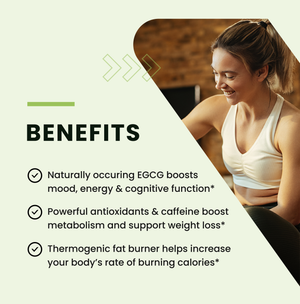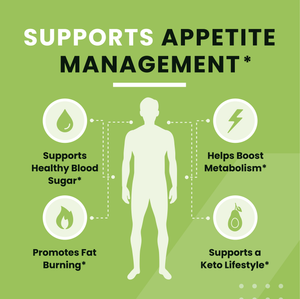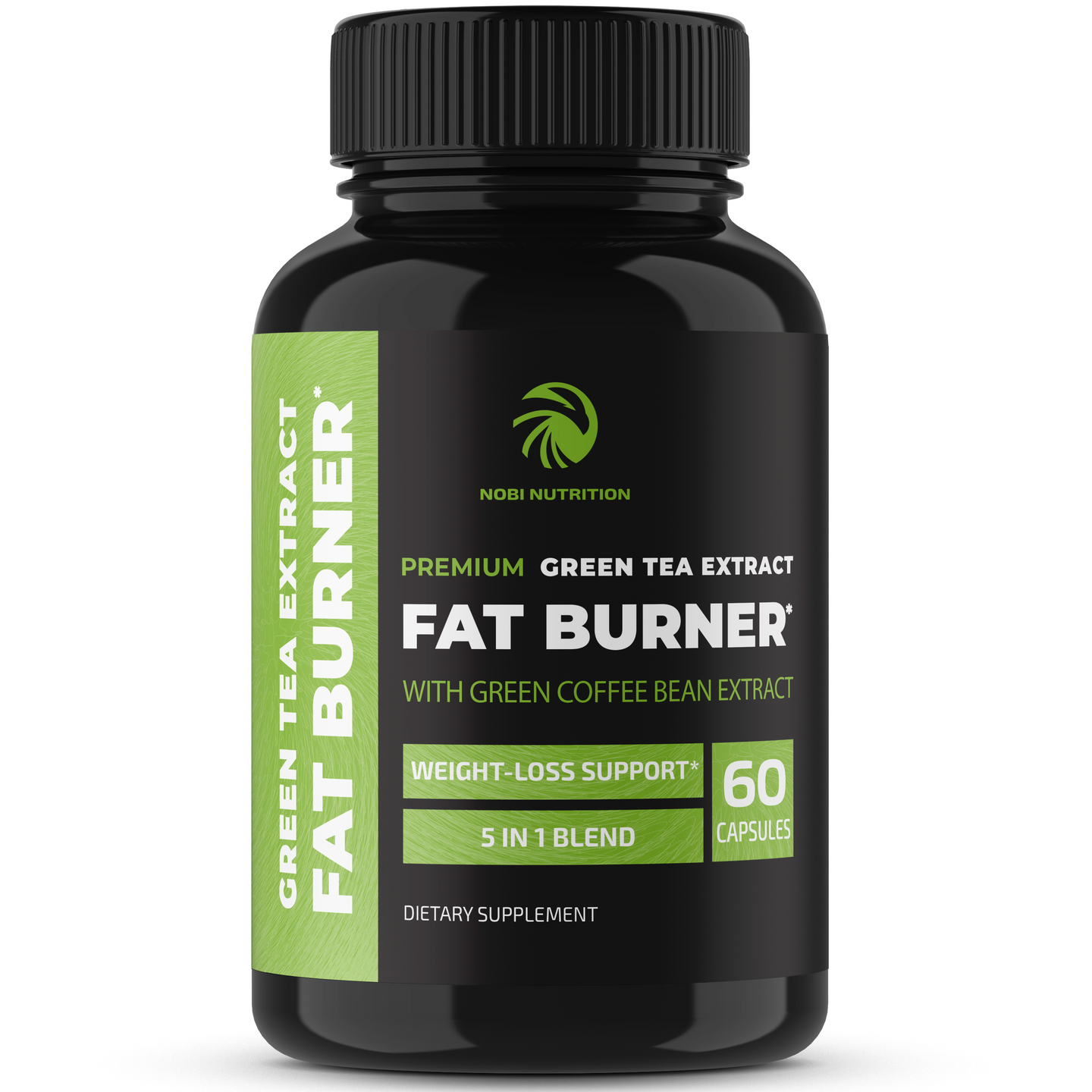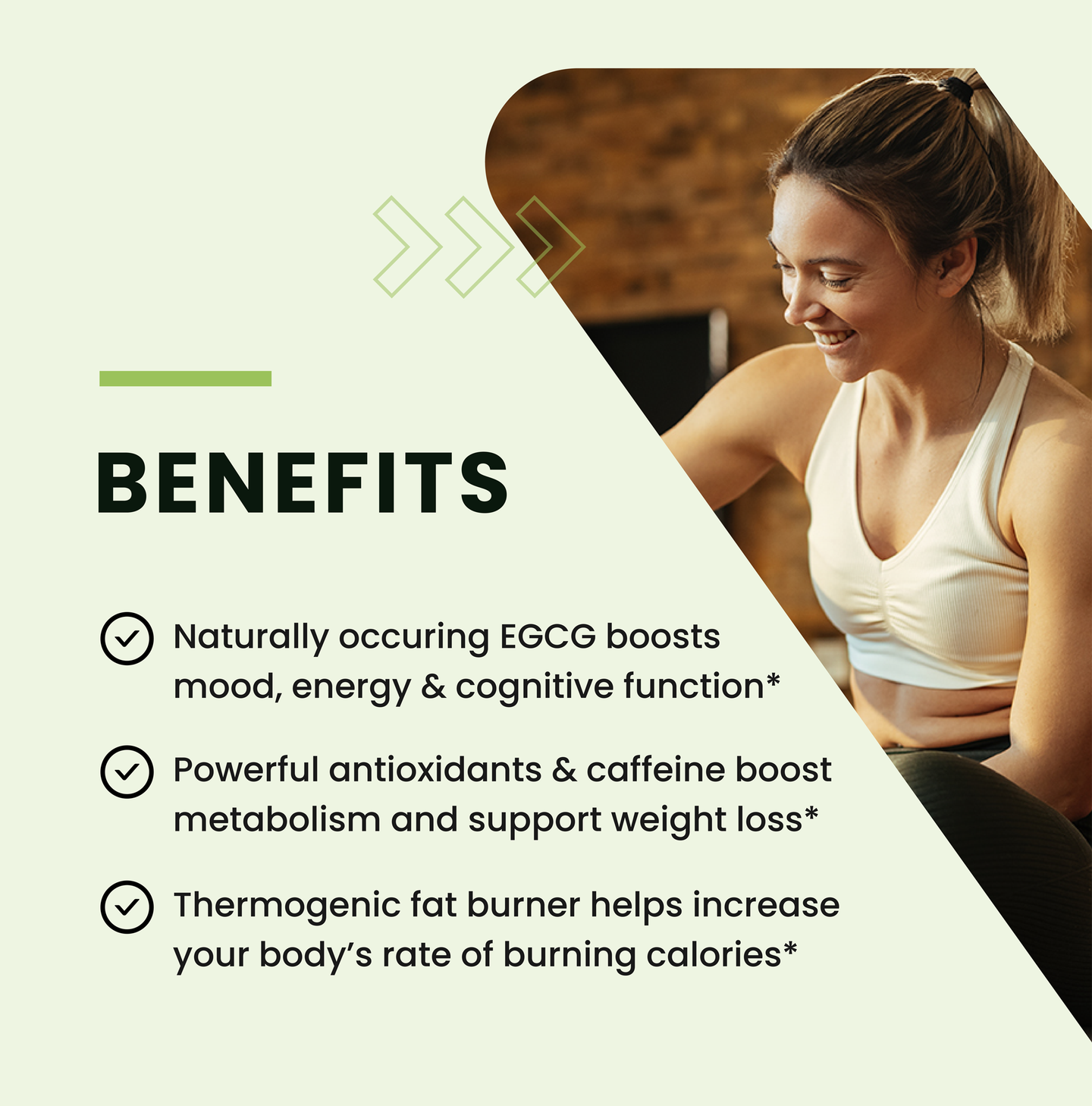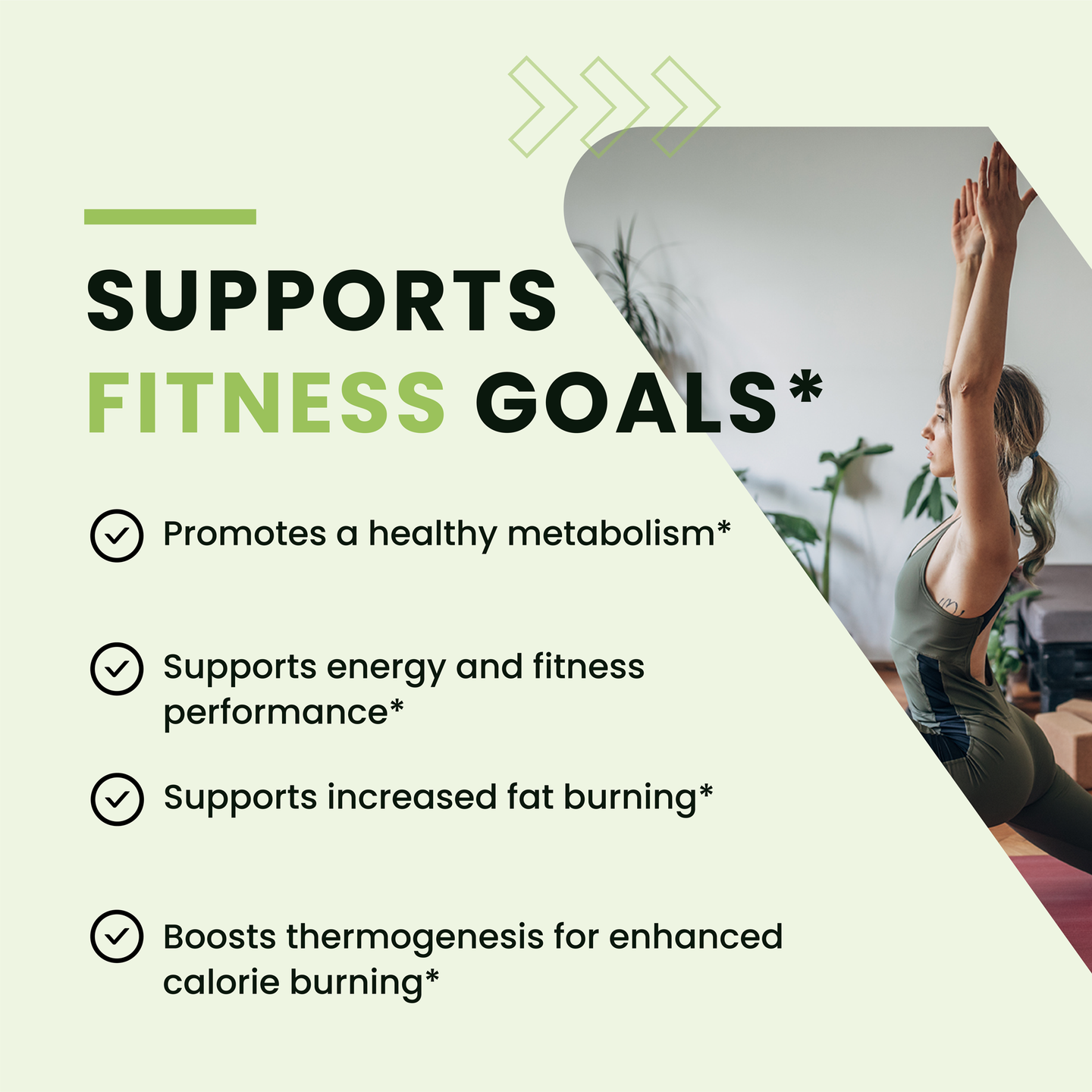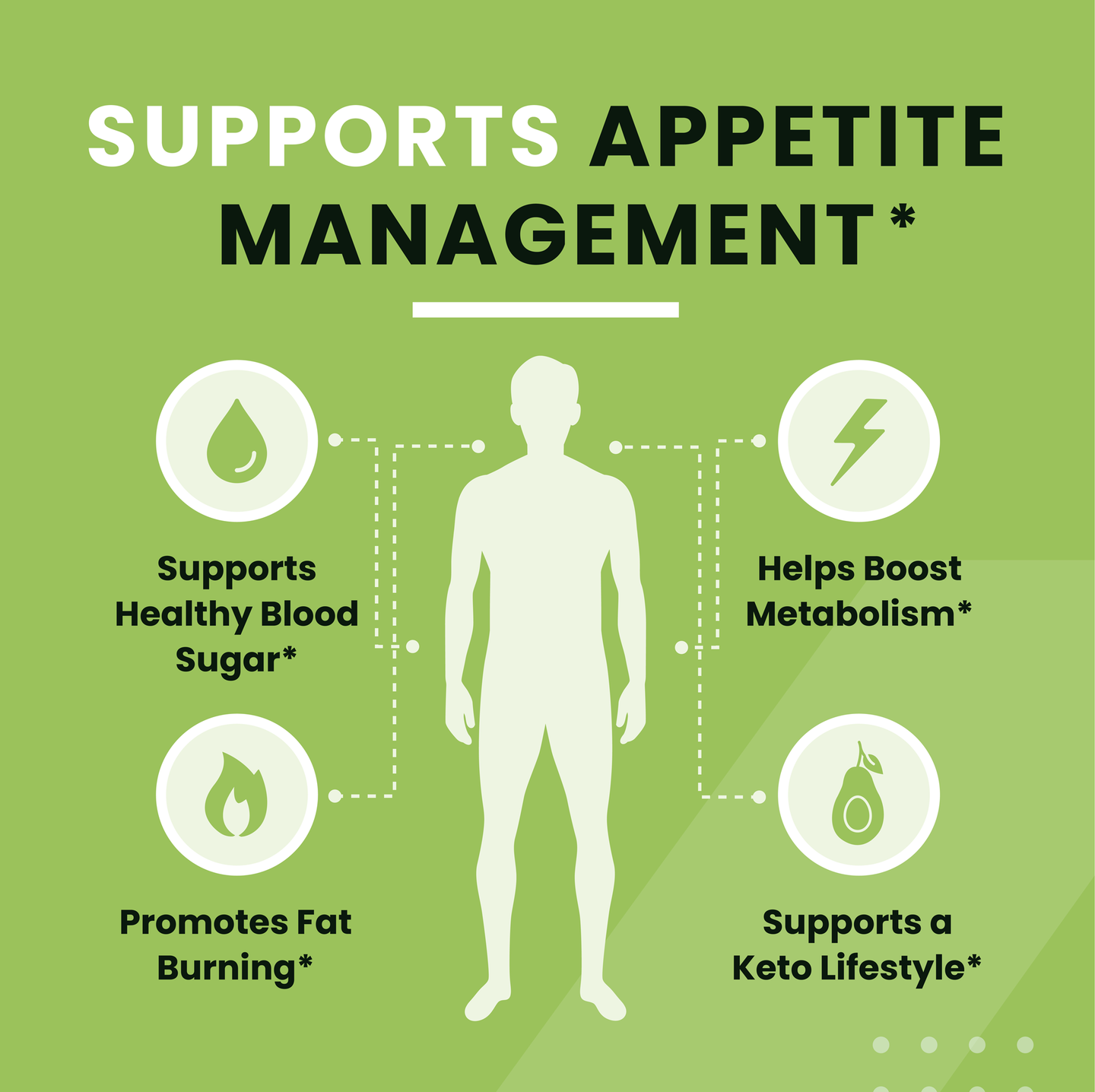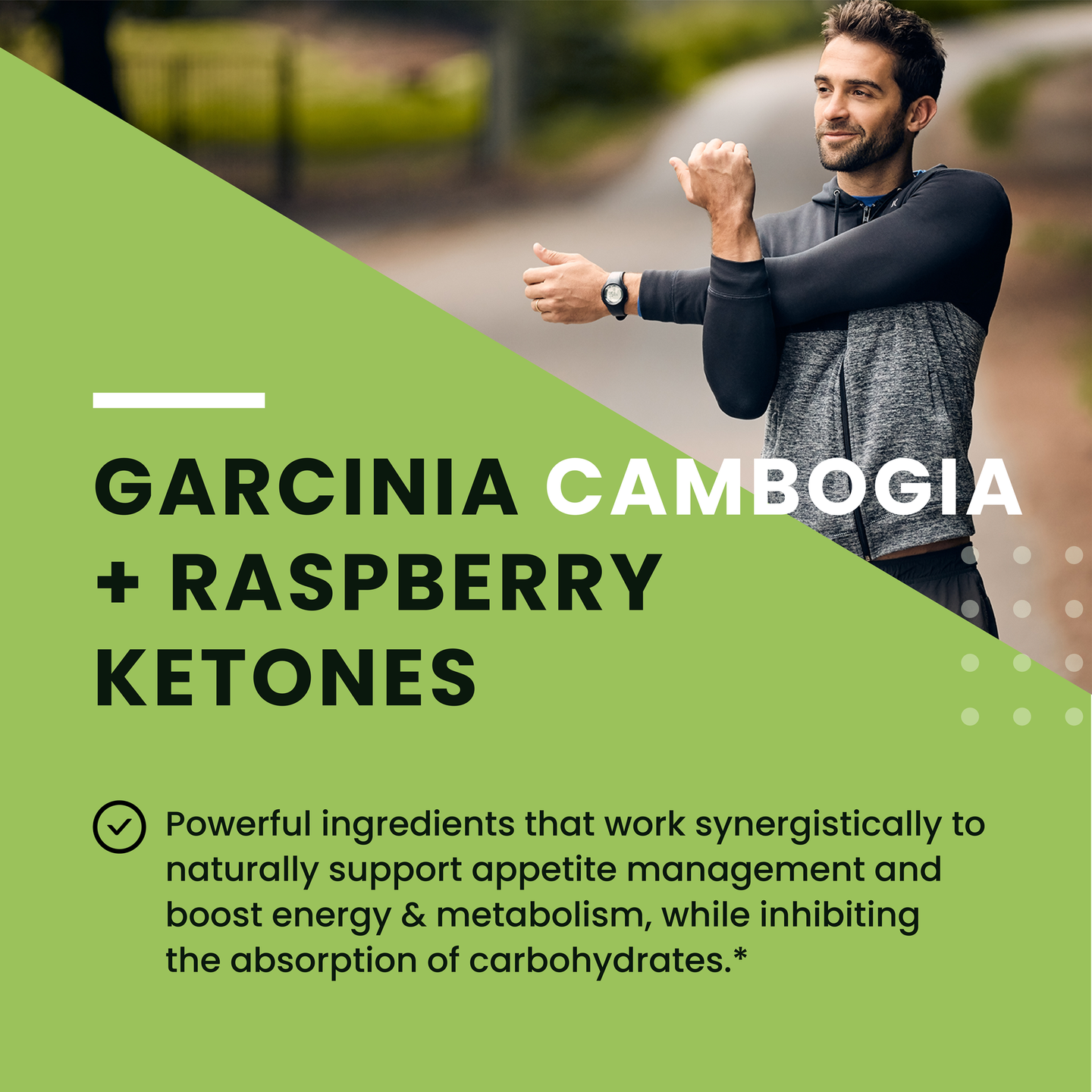 Green Tea with EGCG Fat Burner Capsules 60ct
GREEN TEA FAT BURNER FORMULA. Green tea leaf extract is packed with antioxidants and EGCG (epigallocatechin) which support increased energy, stamina, and thermogenesis and help curb appetite.*
DIGESTIVE METABOLISM BOOSTER. This herbal weight loss and detox supplement contain polyphenols that help reduce abdominal bloating, support digestion and work as an appetite suppressant, helping you lose more weight.*
NATURAL BRAIN BOOST. The properties in Green Tea Extract can help to increase cognition and memory processing to give your brain the fuel it needs. *
SUPPORTS DETOX PROGRAMS. These green tea pills are formulated to support detoxification programs, promoting healthy digestion and supporting healthy liver function.*
PREMIUM INGREDIENTS. This premium Green Tea Leaf Extract formula gives you a steady energy increase throughout the day - without the jitters!* Our green tea capsule formula is third-party tested and formulated in the USA.
Digestion and detox support †
Appetite suppressant †
Energy and metabolism boost †
Increases fat burn †
First Class shipping is 4-6 days with a free 30-day money back guarantee.
WEIGHT MANAGEMENT
ENERGIZING GREEN TEA
Give your fitness goals an extra boost with this Green Tea Fat Burner enhanced with EGCG.
Digestion and detox support †
Energy and metabolism boost †
Customer Reviews
Oops
Never got them can I send it to different addess
It work really good
It works really good it does it job and I'm planning to buy another bottle
Doesn't show amount of per content
Doesn't well you the amount of what each content is. What is the melatonin amount? What is the green tea amount..etc! Why are you hinging the mg amounts? It made me sleep 10 hours, then I was sleepy again after being awakes for 2 hours! I slept another 3..that's 15 hours of sleep! Too much melatonin? Is that why you're hiding the mg amount on the bottle?
Terrible service. I ordered 2 products 7 days ago, money was debited but they didn't sent a confirmation, tracking number, neither reply emails or chat.
It's different from other diet supplements.